User Researcher
The National Archives
Apply before 11:55 pm on Monday 23rd May 2022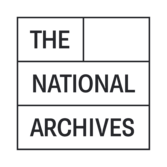 Details
GBP
Business area
TNA - Digital - Digital Archiving/Web Archiving
Working pattern
Flexible working, Full-time, Job share, Part-time
Contents
Location
London, London (region), TW9 4DU
About the job
Summary
The Digital Archiving and Web Archiving departments at The National Archives are committed to delivering high quality, user-friendly digital services that collect, preserve and provide access to our Digital Archive and the UK Government Web Archive. We are committed to research, innovation and meeting user needs. We want to test our assumptions thoroughly and regularly with our users (the public, researchers, journalists, government and our staff), so that we develop services in line with real, evidenced needs and ultimately attract new and more diverse audiences to our nationally important collections.

We're currently looking for an enthusiastic user researcher to join our growing user-centred design community. In this role, you will work as part of a multi-disciplinary team, to deliver products that will widen access The National Archives digital collections.

Understanding our users and creatively thinking about how they interact with our services is central to how we work. We are looking for a user researcher who has a good understanding of usability and accessibility practices and knowledge of a variety of user research methods and how they should be applied.

Your ability to confidently analyse and evaluate research findings to reveal actionable insights and recommendations will help us build a rich picture of our audiences and their needs so that together we can create the best digital experience for our users.

Join us here in beautiful Kew, just 10 minutes' walk from the Overground and Underground stations, and you can expect an excellent range of benefits. They include a pension, discounts with local businesses (e.g. beauty salons and bars) and wellbeing resources (e.g. on-site therapists). We offer an on-site gym, restaurant, shop and staff bar.

This is a full time post. However, requests for part-time working, flexible working and job share will be considered, taking into account at all times the operational needs of the Department. This role is primarily based at our Kew site, some remote working will be possible.

We are committed to continually improving the diversity of our workforce and therefore encourage applications from people of colour, the LGBTQI+ community, the trans community, those who are neuro diverse, and those with a disability.
Job description
A full job description is available to download at the bottom of this page.
Responsibilities
HOW TO APPLY:

To submit your application please click the 'Apply now' button on this page. You will be asked to write a personal statement and provide CV details. In your personal statement please explain, using examples, how you meet the essential criteria below. You may draw on knowledge, skills, abilities, experience gained from paid work, domestic responsibilities, education, leisure interests and voluntary activities. Please note selection for interview will largely be based on the information you provide in this section.

Essential criteria:

• Relevant experience in user-centred design for digital services, or software development.

• Experience of designing a wide range of qualitative and quantitative user research activities based on an understanding of the strengths and limitations of different research methods.

• Knowledge of WACAG accessibility guidelines and an understanding of how to apply user research so that services are inclusive and usable.

• Ability to collaborate effectively with a multidisciplinary team as well as the wider business/sector to gain an understanding of the problems you are trying to solve and the ability to align user research appropriately, so all our work is grounded in sound user-centred principles and insights

• Strong organisational skills and the ability to plan iterative user research to support continuous improvement of our services.

• Experience in conducting user research sessions with users with the ability to communicate in an open, engaging and sensitive manner.

• Good critical thinking, analytical skills and a demonstrable ability to collate, synthesise and present user research findings in a clear rational way that is easy for colleagues to interpret and contribute to.

• A good communicator, you will have a passion for sharing best practice, contributing to research papers and sharing outcomes of user-research with others in the user-research discipline.

Desirable criteria:

• A qualification in Human Computer Interaction, Digital User Experience or a related discipline.

• Understanding of Agile practices and collaborative working in a multi-disciplinary team.

• Experience of applying user research to all the cycles of development (Discovery, Alpha, Beta, Live)

• Awareness of the technologies used to build and operate digital services.

• Experience of building digital services in a UK government context and/or within the culture and heritage sector.
Benefits
Generous benefits package, including pension, sports and social club facilities, onsite gym, discounted rates at our on-site cafe and opportunities for training and development.
Any move to The National Archives from another employer will mean you can no longer access childcare vouchers. This includes moves between government departments. You may however be eligible for other government schemes, including Tax-Free Childcare. Determine your eligibility at
https://www.childcarechoices.gov.uk
;
Things you need to know
Security
Successful candidates must pass a disclosure and barring security check.
Selection process details
Reasonable adjustments:

If a person with disabilities is put at a substantial disadvantage compared to a non-disabled person, we have a duty to make reasonable changes to our processes.

If you need a change to be made so that you can make your application, you should:

• Contact The National Archives via careers@nationalarchives.gov.uk as soon as possible before the closing date to discuss your needs

• Complete the "Assistance required" section in the "Additional requirements" page of your application form to tell us what changes or help you might need further on in the recruitment process. For instance, you may need wheelchair access at interview, or if you're deaf, a Language Service Professional

Feedback will only be provided if you attend an interview or assessment.
Working for the Civil Service
The
Civil Service Code
sets out the standards of behaviour expected of civil servants.
We recruit by merit on the basis of fair and open competition, as outlined in the Civil Service Commission's
recruitment principles
.
The Civil Service embraces diversity and promotes equal opportunities. As such, we run a Disability Confident Scheme (DCS) for candidates with disabilities who meet the minimum selection criteria.
The Civil Service also offers a Redeployment Interview Scheme to civil servants who are at risk of redundancy, and who meet the minimum requirements for the advertised vacancy.
Apply and further information
Once this job has closed, the job advert will no longer be available. You may want to save a copy for your records.
Contact point for applicants
Job contact :
Name :

The National Archives Recruitment Team

Email :

careers@nationalarchives.gov.uk

Telephone :

02039855979
Recruitment team :
Email :

careers@nationalarchives.gov.uk
Further information
If you feel your application has not been treated in accordance with the Recruitment Principles and you wish to make a complaint, in the first instance, you should contact The National Archives via email: careers@nationalarchives.gov.uk If you are not satisfied with the response you receive from the Department, you can contact the Civil Service Commission at http://civilservicecommission.independent.gov.uk/civil-service-recruitment/complaints/