FOI Centre Service Advisor
The National Archives
Apply before 11:55 pm on Wednesday 17th August 2022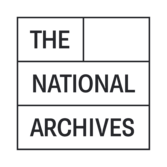 Details
GBP
Business area
TNA - Government - Public Access & Government Services; Information Rights
Type of role
Administration / Corporate Support
Knowledge and Information Management
Other
Working pattern
Flexible working, Full-time, Job share, Part-time
Contents
Location
London, London (region), TW9 4DU
About the job
Summary
Domesday Book. Shakespeare's will. Tweets from Downing Street. War time records. These are just some of the 11 million items held by The National Archives. With a collection like this – the largest in the world – it's no surprise that we handle over five percent of all Freedom of Information (FOI) requests received by the Government.
As the FOI Centre Service Advisor, you will assist the Centre in managing and coordinating FOI requests across The National Archives. The National Archives receives FOI requests for access to closed historical information and our own corporate information.
Join us here in beautiful Kew, just 10 minutes' walk from the Overground and Underground stations, and you can expect an excellent range of benefits. They include a pension and flexible working, as well as discounts with local businesses (e.g. beauty salons and bars). We also offer wellbeing resources (e.g. on-site therapists) and have an on-site gym, restaurant, shop and staff bar.
About the role
The role of FOI Centre Service Advisor requires an individual with good administrative skills to assist a team of FOI Researchers and Assessors, supported by FOI Team Managers, to ensure that The National Archives meets its legal obligations under FOI.  You will assist in a variety of tasks to enable case officers to ensure FOI request information is managed properly; including recording new FOI requests received, responding to enquirers and communicating with FOI Centre colleagues to identify priorities, to ensure that we meet tight statutory targets.
About you
The role requires you to have excellent administrative experience, as well as the ability to organise a heavy workload.  Excellent team working skills, a flexible approach and a high standard of written and verbal communication are essential too. You will also need to demonstrate the ability to work well under pressure in order to balance priorities and meet deadlines, whilst providing a professional service to the public and other government departments.
This is a full time post. However, requests for part-time working, flexible working and job share will be considered, taking into account at all times the operational needs of the Department. A combination of onsite and home working is available and applicants should be able to regularly travel to our Kew site.
We are committed to continually improving the diversity of our workforce and therefore encourage applications from people of colour, the LGBTQI+ community, the trans community, those who are neuro diverse, and those with a disability.
Job description
Full job description attached (see below).
Responsibilities
Essential criteria:
Administrative experience of working to tight deadlines, prioritising a heavy workload and working well under pressure





Demonstrate high standard of communication, both written and verbal, with an excellent attention to detail




Excellent team-working skills and flexibility in approach to work

Ability to use initiative and sound judgement, escalating issues as required


Commitment to providing a professional service to the public and/or to other government departments


Numerate, able to produce accurate statistics using Excel and other online systems 


Desirable criteria:
Knowledge of the FOI Act and related legislation


High level of IT literacy, including strong knowledge of Microsoft Outlook, Excel, Word, PowerPoint and SharePoint



Use of case management tracking systems
SC-level Security Clearance or willingness to obtain SC clearance is mandatory for this role and requires that you have lived in the UK for the last 3 years.
How to apply:
To submit your application please click the 'Apply now' button on this page. You will be asked to write a personal statement and provide CV details. In your personal statement please explain, using examples, how you meet the three essential criteria below. You may draw on knowledge, skills, abilities, experience gained from paid work, domestic responsibilities, education, leisure interests and voluntary activities. Please note selection for interview will largely be based on the information you provide in this section so please make full use of the 1250 word count.
The other essential criteria from the job description will be assessed at interview stage.
1. Administrative experience of working to tight deadlines, prioritising a heavy workload and working well under pressure
2. Demonstrate high standard of communication, both written and verbal, with an excellent attention to detail
3. Excellent team-working skills and flexibility in approach to work
Benefits
Generous benefits package, including pension, sports and social club facilities, onsite gym, discounted rates at our on-site cafe and opportunities for training and development.
Any move to The National Archives from another employer will mean you can no longer access childcare vouchers. This includes moves between government departments. You may however be eligible for other government schemes, including Tax-Free Childcare. Determine your eligibility at
https://www.childcarechoices.gov.uk
;
Things you need to know
Security
Successful candidates must pass a disclosure and barring security check.
Selection process details
Reasonable adjustments:
If a person with disabilities is put at a substantial disadvantage compared to a non-disabled person, we have a duty to make reasonable changes to our processes.
If you need a change to be made so that you can make your application, you should:
• Contact The National Archives via careers@nationalarchives.gov.uk as soon as possible before the closing date to discuss your needs
• Complete the "Assistance required" section in the "Additional requirements" page of your application form to tell us what changes or help you might need further on in the recruitment process. For instance, you may need wheelchair access at interview, or if you're deaf, a Language Service Professional
Feedback will only be provided if you attend an interview or assessment.
Working for the Civil Service
The
Civil Service Code
sets out the standards of behaviour expected of civil servants.
We recruit by merit on the basis of fair and open competition, as outlined in the Civil Service Commission's
recruitment principles
.
The Civil Service embraces diversity and promotes equal opportunities. As such, we run a Disability Confident Scheme (DCS) for candidates with disabilities who meet the minimum selection criteria.
The Civil Service also offers a Redeployment Interview Scheme to civil servants who are at risk of redundancy, and who meet the minimum requirements for the advertised vacancy.
Apply and further information
Once this job has closed, the job advert will no longer be available. You may want to save a copy for your records.
Contact point for applicants
Job contact :
Name :

The National Archives Recruitment Team

Email :

careers@nationalarchives.gov.uk

Telephone :

02039855979
Recruitment team :
Email :

careers@nationalarchives.gov.uk
Further information
If you feel your application has not been treated in accordance with the Recruitment Principles and you wish to make a complaint, in the first instance, you should contact The National Archives via email: careers@nationalarchives.gov.uk If you are not satisfied with the response you receive from the Department, you can contact the Civil Service Commission at http://civilservicecommission.independent.gov.uk/civil-service-recruitment/complaints/