Data Analyst
The National Archives
Apply before 11:55 pm on Sunday 2nd October 2022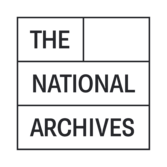 Details
GBP
Business area
TNA - Digital - Legislation Services
Type of role
Analytical
Digital
Legal Services
Working pattern
Flexible working, Full-time, Job share, Part-time
Contents
Location
London, London (region), TW9 4DU
About the job
Summary
From Magna Carta to the latest Act of Parliament, be a part of the ongoing development of UK legislation.
The Legislation Services Team at The National Archives is responsible for legislation.gov.uk, the official home of UK legislation. A free service covering new and revised legislation for the whole of the UK, it is a vital resource which has transformed public access to the law, and the way in which legislation is created and understood.  
Legislation has undergone a data revolution, with digital technology enabling new ways of creating, amending, researching and understanding the law, and legislation.gov.uk has been at the heart of this. The heart of the service is its data – the legislation itself is managed and published in a variety of data formats, and we are creating new datasets all the time. We have data which shows how laws interact with each other, and change over time, where they apply geographically, and how often they are viewed online. We have also created new tools to enable the research and analysis of legislation – to ask questions of the statute book that it's never been possible to answer before.
The Legislation Services team is looking for a new Data Analyst who will enjoy exploring and analysing the huge amount of legislation and website data generated by legislation.gov.uk. We're passionate about providing a better service to legislation users, and take a data-based approach to ongoing service and workflow enhancements. Through the analysis you will provide, you will have the opportunity to help us enhance our service, our ways of working, and improving the accessibility of legislation itself.
Job description
Full job description attached (see below).
Responsibilities
About the role
Reporting to the Legislation Data Scientist, you will take ownership of, and responsibility for, the production of ongoing data analytics and reports to support the editorial and publishing processes for legislation.gov.uk, ensuring that the service is maintained to a high standard of currency and quality, and meets the needs of our users.
You will ensure that statistics are produced in response to queries from users and a range of stakeholders in The National Archives and across government, often at short notice and to tight deadlines. This will require you to understand the user need behind the question and be able to explain the results clearly and accurately, often to non-technical people. You will create and run regular and bespoke queries of legislation data, including XML and RDF, as well as Elastic Search and Kibana.
You will support the Data Scientist in supporting the growing legislation data community – including researchers, academics and commercial re-users of legislation.gov.uk data. You will also help with the creation of new data-sets, data services and policies to ensure we meet the specific needs of data users.
You will contribute to the ongoing technical development of the legislation.gov.uk platform, providing data to support business decisions and service enhancement choices, as well as joining in with projects, attending iteration meetings and conference calls as necessary.
About you

We are looking for someone who is personable, flexible, willing to learn, detail-focused, a great team player – whilst being able to work independently – and with the ability to convey complicated technical ideas in an easy to understand way. Any first-hand experience of working with legal or regulatory materials is ideal. However, more important is a genuine passion for what we're trying to achieve, and curiosity about the potential of legislation data.
You will have an enquiring mind, an interest in the application of data to real-world problem solving, and the technical skills required to do so, including advanced Excel and data manipulation skills, and experience working with XML and/or HTML.
You will have an excellent eye for detail, and an aptitude for quickly mastering new IT systems databases and/or content management systems, ideally in an online publishing context, and the ability to communicate this knowledge to others.
You will have the ability to interact effectively and flexibly as part of a team with a range of levels of expertise, sharing knowledge readily and providing support and assistance to other team members.
This is a full time post. However, requests for part-time working, flexible working and job share will be considered, taking into account at all times the operational needs of the Department. A combination of onsite and home working is available and applicants should be able to regularly travel to our Kew site.
We are committed to continually improving the diversity of our workforce and therefore encourage applications from people of colour, the LGBTQI+ community, the trans community, those who are neuro diverse, and those with a disability.
How to apply:
To submit your application please click the 'Apply now' button on this page. You will be asked to write a personal statement and upload your CV. In your personal statement please explain, using examples, how you meet the essential criteria below. You may draw on knowledge, skills, abilities, experience gained from paid work, domestic responsibilities, education, leisure interests and voluntary activities. Please note selection for interview will largely be based on the information you provide in this section so please make full use of the 1250 word count.
Essential criteria:
Advanced Excel, data manipulation and data visualisation skills.
Experience extracting value from large complex datasets, ideally in a cloud environment
Experience working with XML and/or HTML, RDF and/or running SparQL or SQL queries
The ability to interact effectively as part of a team, sharing knowledge readily and providing support and assistance to other team members with different types and levels of technical expertise.
The ability to work effectively and flexibly, with proven communication and time and task management skills,
Excellent attention to detail.
An aptitude for quickly mastering new IT systems and processes and the ability to communicate this knowledge to others.
Desirable criteria:
Experience of working with databases and/or content management systems in an online publishing context.
An understanding of UK legislation and users of online legislation services
Experience of  XSLT and/or data transformations
Benefits
Generous benefits package, including pension, sports and social club facilities, onsite gym, discounted rates at our on-site cafe and opportunities for training and development.
Any move to The National Archives from another employer will mean you can no longer access childcare vouchers. This includes moves between government departments. You may however be eligible for other government schemes, including Tax-Free Childcare. Determine your eligibility at
https://www.childcarechoices.gov.uk
;
Things you need to know
Security
Successful candidates must pass a disclosure and barring security check.
Selection process details
Reasonable adjustments:
If a person with disabilities is put at a substantial disadvantage compared to a non-disabled person, we have a duty to make reasonable changes to our processes.
If you need a change to be made so that you can make your application, you should:
Contact The National Archives via careers@nationalarchives.gov.uk as soon as possible before the closing date to discuss your needs
Complete the "Assistance required" section in the "Additional requirements" page of your application form to tell us what changes or help you might need further on in the recruitment process. For instance, you may need wheelchair access at interview, or if you're deaf, a Language Service Professional
Feedback will only be provided if you attend an interview or assessment.
Working for the Civil Service
The
Civil Service Code
sets out the standards of behaviour expected of civil servants.
We recruit by merit on the basis of fair and open competition, as outlined in the Civil Service Commission's
recruitment principles
.
The Civil Service embraces diversity and promotes equal opportunities. As such, we run a Disability Confident Scheme (DCS) for candidates with disabilities who meet the minimum selection criteria.
The Civil Service also offers a Redeployment Interview Scheme to civil servants who are at risk of redundancy, and who meet the minimum requirements for the advertised vacancy.
Apply and further information
Once this job has closed, the job advert will no longer be available. You may want to save a copy for your records.
Contact point for applicants
Job contact :
Name :

The Recruitment Team

Email :

careers@nationalarchives.gov.uk

Telephone :

02083925313
Recruitment team :
Email :

careers@nationalarchives.gov.uk
Further information
If you feel your application has not been treated in accordance with the Recruitment Principles and you wish to make a complaint, in the first instance, you should contact The National Archives via email: careers@nationalarchives.gov.uk If you are not satisfied with the response you receive from the Department, you can contact the Civil Service Commission at http://civilservicecommission.independent.gov.uk/civil-service-recruitment/complaints/