Cloud Infrastructure Engineer
The National Archives
Apply before 11:55 pm on Sunday 9th October 2022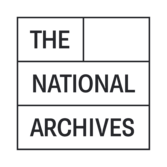 Details
The salary for this role is £36,000 but a salary supplement of up to £9,000 per annum may be available
GBP
Business area
TNA - Digital - Digital Archiving
Working pattern
Flexible working, Full-time, Job share, Part-time
Contents
Location
London, London (region), TW9 4DU
About the job
Summary
About us
Archives matter. Without records, we could not hold government to account, carry out pioneering research or learn from the past. Whether they are websites, the evidence heard by inquiries or the algorithms which support official decision-making, the survival of our digital public records is vital.
The National Archives is the archive of UK Government and the courts and we are more than just medieval manuscripts and census data. We are experts at preserving and providing access to the UK's digital public records. We run award winning digital preservation services such as PRONOM, DROID, and DiAGRAM as well as services such as the web archive https://www.nationalarchives.gov.uk/webarchive/, https://www.legislation.gov.uk/ and Find Case Law https://caselaw.nationalarchives.gov.uk/.
Digital Archiving is a supportive, welcoming department made up of a number of multidisciplinary agile teams, focused on delivering services that make it possible for everyone to uncover the evidence held within these important records.
Our strategy sets out our ambition to be an inclusive, entrepreneurial and disruptive archive. We welcome applications from all sections of the community and from people of diverse ages, experience and backgrounds, including people with disabilities. We are keen to explore the widest possible pool of talent for all our roles.
Our place of work is in the beautiful surroundings of Kew, a 10-minute walk from Underground and Overground stations. We boast a collegiate working environment and an excellent Civil Service benefits package. This includes flexible working, an on-site gym, wellbeing resources, and an opportunity to join the Civil Service Alpha Pension Scheme.
Job description
Full job description attached (see below).
Responsibilities
About you
You are an enthusiastic and organised individual who is keen to join a growing team and make a positive a contribution. You have the confidence to advise and support our teams as they work to transition our services to the cloud. You are delivery focused and strongly motivated to provide an excellent service. As part of the Digital Archiving team, you will directly contribute to growing the digital archive and delivering the aims of our business strategy, Archives for Everyone.
About the role
We're looking for an enthusiastic AWS Cloud Infrastructure Engineer to implement, optimise, and maintain our cloud-based systems. The responsibilities of this role include designing, commissioning and managing cloud environments, deploying and debugging systems, and contributing to new cloud initiatives.
This role sits within a creative, motivated digital team who embrace challenge and look for opportunities to do things differently. Working with colleagues at all levels, you will help shape ideas, gather requirements, and develop solutions that meet business needs.
Your work will support our multidisciplinary Agile teams and you will collaborate closely with software developers, data specialists, technical architects and experts from across the organisation to ensure that our cloud services are robust, performant and well managed. Making efficient use of resources and designing and operating secure environments are important aspects of this role.
Your role will be crucial to the success of many significant projects across the department, ensuring that topics such as security, cost-management, monitoring, and reporting are implemented consistently across all our services.
You will have the opportunity to develop your expertise while helping us grow our AWS capability, skills and culture in an open and collaborative environment. You will engage widely with internal and external communities to share your knowledge and learn from others.
This is a full time post. However, requests for part-time working, flexible working and job share will be considered, taking into account at all times the operational needs of the Department. Due to the need to work with physical infrastructure, this role is primarily based at our Kew site though some remote working will be possible.
SC-level Security Clearance or willingness to obtain SC clearance is mandatory for this role and requires that you have lived in the UK for the last 3 years. The length of required residency may depend on individual circumstances.
We put people at the forefront of our organisation and are committed to professional development and training for all our colleagues. We are committed to continually improving the diversity of our workforce and therefore encourage applications from people of colour, the LGBTQI+ community, the trans community, those who are neuro diverse, and those with a disability.
How to apply:
To submit your application please click the 'Apply now' button on this page. You will be asked to write a personal statement and upload your CV. In your personal statement please explain, using examples, how you meet the essential criteria below. You may draw on knowledge, skills, abilities, experience gained from paid work, domestic responsibilities, education, leisure interests and voluntary activities. Please note selection for interview will largely be based on the information you provide in this section so please make full use of the 1250 word count.
Essential criteria:
In-depth knowledge of core services in AWS particularly compute, storage, networking, databases, management and security, with previous work experience in cloud engineering or a role with a strong element of cloud engineering.


A track record of supporting the development and operation of digital products and services, understanding usage and appropriately scaling capacity throughout the product lifecycle.


Demonstrable practical experience of CI/CD pipelines including planning, designing, implementing, testing, monitoring and maintenance.


Knowledge of designing for security, and experience of good practice for operational management in a secure environment, with a commitment to developing your skills in this area.


Good experience of an 'infrastructure as code' approach using tools such as Terraform.


Experience of auditing or reviewing cloud infrastructure environments. Able to provide technical assurance to other teams.


Excellent interpersonal, verbal and written communication skills. Able to create clear and accurate documentation, communicate technical issues clearly and concisely to both technical and non-expert audiences and build productive working relationships with peers and third-party suppliers.


Strong analytical, problem-solving and organisational skills with the ability to adapt, manage changing priorities and deliver work to agreed quality and timeframes.


Desirable criteria:
Relevant certification in cloud engineering or a willingness to gain AWS certification.


Experience of working in multidisciplinary teams using Agile methodologies such as Scrum or Kanban and structuring your work into sprints.


Familiarity with Linux/Unix server administration.


Previous experience using tools such as Jira.


An understanding of the software development lifecycle.
Benefits
Generous benefits package, including pension, sports and social club facilities, onsite gym, discounted rates at our on-site cafe and opportunities for training and development.
Any move to The National Archives from another employer will mean you can no longer access childcare vouchers. This includes moves between government departments. You may however be eligible for other government schemes, including Tax-Free Childcare. Determine your eligibility at
https://www.childcarechoices.gov.uk
;
Things you need to know
Security
Successful candidates must pass a disclosure and barring security check.
Selection process details
Reasonable adjustments:
If a person with disabilities is put at a substantial disadvantage compared to a non-disabled person, we have a duty to make reasonable changes to our processes.
If you need a change to be made so that you can make your application, you should:
Contact The National Archives via careers@nationalarchives.gov.uk as soon as possible before the closing date to discuss your needs
Complete the "Assistance required" section in the "Additional requirements" page of your application form to tell us what changes or help you might need further on in the recruitment process. For instance, you may need wheelchair access at interview, or if you're deaf, a Language Service Professional
Feedback will only be provided if you attend an interview or assessment.
Working for the Civil Service
The
Civil Service Code
sets out the standards of behaviour expected of civil servants.
We recruit by merit on the basis of fair and open competition, as outlined in the Civil Service Commission's
recruitment principles
.
The Civil Service embraces diversity and promotes equal opportunities. As such, we run a Disability Confident Scheme (DCS) for candidates with disabilities who meet the minimum selection criteria.
The Civil Service also offers a Redeployment Interview Scheme to civil servants who are at risk of redundancy, and who meet the minimum requirements for the advertised vacancy.
Apply and further information
Once this job has closed, the job advert will no longer be available. You may want to save a copy for your records.
Contact point for applicants
Job contact :
Name :

The National Archives Recruitment Team

Email :

careers@nationalarchives.gov.uk

Telephone :

02039855979
Recruitment team :
Email :

careers@nationalarchives.gov.uk
Further information
If you feel your application has not been treated in accordance with the Recruitment Principles and you wish to make a complaint, in the first instance, you should contact The National Archives via email: careers@nationalarchives.gov.uk If you are not satisfied with the response you receive from the Department, you can contact the Civil Service Commission at http://civilservicecommission.independent.gov.uk/civil-service-recruitment/complaints/