Border Force - Border Force Officer - North Region
Home Office
Apply before 11:55 pm on Friday 3rd February 2023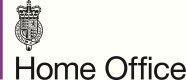 Details
Plus allowances of up to 41% of salary. Annualised Hours Allowance (AHA) is 25% - 41%, which equates to an additional £6,437 - £10,557 pa based on salary minimum
GBP
Business area
HO - Borders and Enforcement
Type of role
Operational Delivery
Working pattern
Full-time, Job share, Part-time
Number of jobs available
140
Contents
Location
Aberdeen, Belfast, Edinburgh, Glasgow, Holyhead, Hull, Immingham, Leeds (Leeds Bradford Airport), Middlesbrough (Teesport), Newcastle, South Shields (Port of Tyne)
About the job
Job summary
Please note - You must be over 18, entitled to UK citizenship and hold a full valid UK manual driving licence for these roles. 
The Home Office works to build a safe, fair, and prosperous UK. We achieve this through our work on counterterrorism, policing, fire, crime, nationality, and immigration policy. 
As part of the Home Office, Border Force is responsible for securing the UK border 24 hours a day, 365 days a year. Around 10,000 people work for us, with the majority working in frontline roles in airports and seaports across the UK and overseas.  
This is a great opportunity to join a team that really makes a difference. You will receive comprehensive law enforcement training and depending on the location and team you join, will work at an airport or seaport in a frontline role processing passengers, searching baggage, people, and vehicles.  The job is varied and rewarding and as part of the Home Office and wider Civil Service there are plenty of opportunities to develop your career with us.   
You can find out more about Home Office careers here.
Job description
Border Force check all passengers and freight arriving in the UK by air and sea and conduct intelligence-led searches for prohibited, counterfeit or restricted goods such as drugs, firearms, weapons, cash, tobacco, and alcohol. We also support the department's wider agenda in high-profile areas such as counter terrorism, tackling organised crime, modern slavery, and human trafficking. This is some of the most important and challenging work in Government and its impact can be felt in communities across the UK. 
You may be involved in the following types of activity:  
Operating immigration and customs controls at points of entry to the UK, checking passengers have the correct permissions and documentation to enter.

 
Identifying vulnerable adults and children, prioritising their safety and welfare and referring to the appropriate agencies.

 
Interviewing passengers, undertaking investigations, and making decisions on whether they qualify for entry to the UK or fall to be refused under the immigration rules.

 
Identifying and searching people, goods, and vehicles to establish if a customs offence has been committed. 

 
Using law enforcement powers to arrest people involved in border offences, preserving evidence, managing the detention of individuals, and liaising with other law enforcement partners.   

 
Managing international trade at the border, examining goods and processing documentation.  



These roles are based in Border Force North Region which covers a large geographical area, spans four countries, encompassing 78 ports and has responsibility for the land boundary between the Republic of Ireland and Northern Ireland, and the UK's busiest Common Travel Area route between Dublin and Holyhead. In the region we have 17 major airports including the third largest in the UK in Manchester, eight large maritime port and the most dispersed general maritime and general aviation sites in the UK.
Our ports cover a range of Border Security activity – immigration, customs and international trade and the work you will be doing will depend on the team and location you join with successful applicants allocated to teams by business need.  
Note on Immingham/Hull roles
Some of the roles based in Immingham and Hull are for our Specialist Freight Team. This team is mobile around the Yorkshire and Humber area, although they can occasionally be deployed to other regional and national locations.  Whilst these roles are rewarding and you will receive specialist training to enhance your skills, the work of this team – undertaking specialist freight searching - can be physically demanding and predominantly takes place outside in all weather conditions. If you wish to express a preference towards the Specialist Freight Team please note this in the CV section of your application. 
For more information about working for Border Force and to hear from some of our colleagues, please visit our careers website. 
Working for the Home Office (D&I) 
There's no one type of person working at the Home Office. Just like in wider society, everyone here is different. We believe that different backgrounds, perspectives, and voices add up to richer, fuller thinking that helps us deliver fairer, better outcomes. 
We're committed to creating a welcoming, inclusive workplace where all our people can bring their whole selves to work and perform at their best.  
Meet the team - Border Force Officer Events
If you want to learn more about these roles you can join one of our free online live events, during which you will hear from current Border Force staff about what the job is like, what opportunities and career prospects you will have and why the job matters. We will also talk about the recruitment and security vetting processes, and you'll have the opportunity to ask questions from our friendly and experienced team members. 
The event will be on 24th January 2023. Register by clicking on the time you want to attend. There's no requirement to attend in order to apply.
Person specification
Essential Criteria 
Due to the work we do and where we do it, Border Force teams can operate in sometimes difficult and dynamic environments.  These are public facing law enforcement roles where the work is often fast-paced and changeable - our officers need to be able to respond to challenges in a calm and professional manner.  
Successful candidates will need to have:  
A valid full UK manual driving licence.

 
The professional behaviours and personal integrity associated with a law enforcement organisation.  This means

acting ethically and with integrity, being

able to take difficult decisions when they are needed, always doing the right thing, being impartial and honest. 

 
Excellent interpersonal, communication and relationship building skills and enjoy working as part of a team.

 
A genuine interest in people, an inquisitive, open mind and empathetic manner.

 
The ability to be flexible, adaptable, and creative in solving problems and dealing with changing situations.

 
The ability to confidently manage potentially difficult and challenging situations.

 
Leadership potential or demonstrated leadership ability – this means role modelling professional behaviours, maintaining standards, making well-judged decisions, being motivated, adaptable to change and clear in their communication.   

 
An objective and analytical approach.  Being able to gather information from lots of sources, make a reasoned assessment and justify their recommendation.

 
Eligibility
You must be at least 18 years of age by 3 February 2023. You will be required to work between midnight and 4am, so this is a legal requirement. For more information visit: https://www.gov.uk/night-working-hours
Home Office applicants with a live attendance management warning are not eligible to apply for vacancies during the initial 3-month improvement (live warning) period; however, they can apply for posts during the following 9 month sustained improvement period.
For further information about the role and how to apply, please visit the Home Office Careers page: Home Office Careers
Licences
For these roles it is essential to drive and have a full valid UK manual driving licence (not provisional). You must have this driving licence with you at the time of interview as you will be required to present it.

Failure to present your driving licence at interview will result in your application being rejected.
Qualifications
Candidates must hold a minimum of 5 GCSEs at Grade 9-4 (A-C), including English and Maths. Please note that we will also accept equivalent qualifications at the same level (or qualifications in English and Maths at a higher level) achieved from a wide range of formal academic and vocational training providers as determined by Ofqual, including, for example, qualifications obtained in Scotland or some BTEC and higher level NVQs (to include English and Maths).
You must have already been awarded the qualification(s) and must be able to provide your certificate(s) at interview.

To find out more about qualification levels, please visit www.gov.uk/what-different-qualification-levels-mean

or

If you do not hold the minimum qualifications listed above, you must meet one of the criteria below before applying:
• Border Force will also consider applications from individuals with relevant skills and experience gained from security, regulatory or investigatory work that might be successfully utilised in the Border Force Officer role.
• Examples of relevant experience include previous work for Border Force, immigration casework, revenue compliance and fraud investigation, although this list is not exhaustive.

Please note, within your CV, you must list your Qualifications or Experience as stated above. Failure to provide this information and meet the criteria listed will result in your application being rejected.

Please answer 'Yes' to the following question if you meet the qualification requirement or you are applying under 'Experience'.
Benefits
As well as offering the opportunity to make a real difference to people's lives, a career with the Home Office comes with a range of amazing benefits.  
These include a competitive starting salary, a Civil Service Pension with employer contribution rates of at least 26.6%, flexible working and 25 days annual leave on appointment, rising with service.
As a Border Force Officer, you will also be eligible for an Annual Hours Allowance of between 25% - 41%, which equates to an additional £6,437 - £10,557 pa based on salary minimum depending on location and role. AHA is subject to regular review and can go up as well as down. This is to compensate for working shift patterns including night shifts, early morning starts, late night finishes, weekends, and public holidays.  Shifts can vary in length and can be up to 12 hours; shifts can be changed or extended according to business need.
AHA is subject to regular review.
| | |
| --- | --- |
| Location  | Current AHA% payable  |
| Edinburgh | 37.40% |
| Glasgow | 35.67-37.35% |
| Aberdeen | 32.70% |
| Belfast | 34.60% |
| Teesport | 36.70 – 39.10% |
| Hull | 26.90 - 29.50% |
| Immingham | 34.10 - 37.10% |
| Specliast Freight Group | 39.14% |
| Newcastle | 35.60% |
| Leeds Bradford Airport | 36% |
| Port of Tyne | 25.20% |
| Holyhead | 41.80% |
For more information on our wide range of benefits, please, see the Benefits page of our website.
Training and Development
These roles can be demanding. If successful you will be required to complete and pass specialist training including Personal Safety Training (PST) which develops skills in personal safety, arrest, control and restraint techniques. This demands physical activity and physical contact with delegates on the course. You will be required to complete a PST health declaration and, if necessary, attend a medical examination. A formal offer cannot be made if you do not possess the required level of physical fitness to undertake and pass the training.
You will be allocated to one of our hubs near Heathrow, Manchester, Folkestone, Stansted, Tilbury or Gatwick. If you do not live within a reasonable commutable distance to one of our training locations, there may be a requirement for some overnight stay to complete your training. Travel costs will be covered by the business.
When starting in Border Force, Officers undergo initial training which lasts 5 weeks. The training takes place Monday to Friday 0900 - 1700 and does not require shift working. No AHA is payable during the initial 5-week period of training.
For internal candidates already in receipt of AHA, payment of the allowance will continue during the period of initial training.
Things you need to know
Selection process details
This vacancy is using
Success Profiles
, and will assess your Strengths, Ability and Experience.
As part of the application process, you will be asked to confirm your eligibility providing some basic personal information.
After submission of the first stage of your application you will be invited to complete a Civil Service Verbal Test.

Please complete the online test as soon as possible, the closing date the test is 23:55 on 3rd February 2023. If you fail to complete the online test before the deadline your application will be withdrawn.

Guidance for the test will be available when you are invited to take the test. Tests are administered online and accessed via the Civil Service Jobs website.
You CANNOT complete the tests on a mobile phone or tablet.

Please note the closing date for applications is 23:55 on 3rd February 2023, if you submit an application near to the closing date, the tests must still be completed by 23:55 on 3rd February 2023. 

If you successfully pass the test, you will be invited to complete a CV. Please note, if your full application has not been submitted by 23:55 on 3rd February 2023, it will not be considered.
Further details around what this will entail are listed on the application form. 
You will be required to provide a written description detailing your qualifications and employment history within the CV section as set out in the qualifications section in this advert. 
You must list your Qualifications (e.g. "I hold X GCSE's- Subjects and grades)" or Experience (e.g. "I worked as a XXX for X years which involved X") as stated above in your CV.
Failure to provide this information and meet the criteria listed will result in your application being rejected.
Please note - a sift based on your CV will take place. However, your CV will not be scored, it will only be checked to ensure you meet the qualification, experience or employment history set out in the eligibility criteria.
If you meet the Qualification or Experience requirements, you will be invited to attend a Pre-Recorded Video Interview which will be a strength-based interview.

Strength based questions seek to find out what people enjoy and when they are at their best. They are less about what they can do. There are no right or wrong answers to these questions. It is important that you answer the questions as openly and honestly as you can, thinking about the kind of work that you enjoy doing and the Border Force role you are applying for. For this reason, you should not be distracted by others and arrange to be in a quiet environment.
If you have applied for a role that requires a driving licence as an essential requirement, you must present your valid, original manual UK driving licence at the start of the interview. Failure to present this will result in your application being rejected.
Sift and Interview Dates

The eligibility sift will take place from 9th January to 13th February 2023.

The interviews will take place from week commencing 20th February 2023.

(These dates may be subject to change)

Interviews will be conducted using a video platform. You will receive a link to complete a video interview and we will be asking you to video record your responses to pre-recorded questions. You will have 5 days to complete your interview once you receive the invite.

Please ensure you read https://launchpadrecruits.com/candidate-advice prior to completing your interview.

Successful candidates may be required to attend a face-to-face appointment to conduct ID checks before pre-employment checks will begin.
You must be able to provide all the ID documents we need to complete your pre-employment screening and security clearance. Please see the list of acceptable ID documents, which is attached to the job advert. You will be expected to provide your original copies of your ID documents. This includes your passport and two other forms of identification. Please watch this video for guidance about the ID documents you will need to provide.
Linked campaigns
Please note that this vacancy consists of several linked adverts for the same roles but in different locations (Driving Licence is essential for all locations). The references are: 259150, 259151 and 259152.
If you wish to apply for multiple locations, your subsequent application(s) will be automatically marked as 'Campaign duplicate' status and your sift and your interview scores will automatically be carried across.
If you are also applying to Border Force Officer campaigns 259206, 259207 or 259208 (Driving Licence is desirable for all locations) please note you will be required to submit another application but you will only be interviewed once.
Nationality Requirements 
You must be a UK national - evidence of which will be required either by way of a full and valid UK passport or providing alternative evidence of UK nationality in line with the Civil Service Nationality Rules. UK nationals who hold dual nationality can apply for this reserved post. 

Northern Ireland is part of the UK. As stated in the Belfast Agreement, also known as the Good Friday Agreement, the Government of the United Kingdom of Great Britain and Northern Ireland and the Government of Ireland recognise the birthright of all the people of Northern Ireland to identify themselves and be accepted as Irish or British, or both, as they may so choose, and accordingly confirm that their right to hold both British and Irish citizenship is accepted by both Governments and would not be affected by any future change in the status of Northern Ireland.  
 
Additional Security Check:
As well as successfully obtaining UKSV clearance and passing the right to work and pre-employment screening, anyone who applies to work for Border Force will also be subject to additional Border Force specific security checks to determine their suitability to work for the organisation.
Please see the Home Office Recruitment Privacy Information Notice (PIN) https://www.gov.uk/government/publications/recruitment-privacy-information-notice for more information on how your details may be shared for the purpose of additional security checks.
UK residency requirements
For meaningful checks to be carried out, individuals need to have lived in the UK for a sufficient period of time to enable appropriate checks to be carried out and produce a result which provides the required level of assurance. You should normally have been resident in the United Kingdom for the last 3 years if the role requires CTC clearance, 5 years for SC clearance and 10 years for DV (Developed Vetting). A lack of UK residency in itself is not necessarily a bar to a security clearance and applicants should contact the Vacancy Holder/Recruiting Manager listed in the advert for further advice.
Reserve lists

If you are successful but there are not enough vacancies at your preferred locations to offer a role, you will remain on a reserve list for up to 6 months.
Reserve lists will be managed by locational merit lists, appointing in merit order per location.

You may be offered a post at any of your preferred locations. Please only list locations where you are prepared to work and can travel to (as you could be offered any of your noted preferences).
Whilst on a reserve list we may offer you an alternative similar role in the Home Office or a role at location you have not selected. Should you reject an alternative role, you will remain on the reserve list for the role/location you applied for. If you accept an alternative role, you will be withdrawn from the reserve list.

Please note there are no guarantees that further vacancies will arise in the locations you originally applied for before your time on the reserve list expires.

Public servants and NDPB's
Please note: If you are currently an agency member of staff working within the Home Office, a contractor or contingent worker you can only apply for roles that are advertised externally, i.e. outside the civil service.
Other worker types operating within the public sector (e.g. Public Servants (such as council workers, police, military, NHS) are also recruited as external hires.
If you are one of the above worker types, you are required to select yourself as an external applicant and not internal or OGD (other Government Departments) when submitting your application on Civil Service jobs. This will prevent any delays in pre-employment checks should you be made an offer of employment after the interview stage.
Employees of Non-Departmental Public Bodies
Please check if you are a Civil Servant or Accredited NDPB Public Servant.  Public servants will be recruited as external hires rather than civil servant transfers. Also see section on NDPBs within the Candidate Information Notes.
Appearance
The role is a uniformed post and as such requires the highest standards. Non-offensive tattoos which are visible are permissible if they are not facial or on the front or side of the neck (above collar line). Tattoos behind the ear lobe on the back of the neck are acceptable. Tattoos will need to be covered up for certain official events e.g. State Funerals, Opening of Parliament, Remembrance Parades and other ceremonial events. Under no circumstances should tattoos that could be considered offensive be made visible. This could include discriminatory, racist, sexist, sectarian, homophobic, political, rude, lewd, crude or violent.
Part time working
Due to the current business position, where posts are open to full and part-time staff, part-time opportunities are limited and cannot be guaranteed. If you are seeking part time hours, please speak with the Vacancy Holder at the earliest opportunity to discuss your request.

Further Information
Every day, Home Office civil servants do brilliant work to develop and deliver policies and services that affect the lives of people across the country and beyond. To do this effectively and fairly, the Home Office is committed to representing modern Britain in all its diversity, and creating a welcoming, inclusive workplace where all our people are able to bring their whole selves to work and perform at their best.
We are flexible, skilled, professional and diverse. We work to recruit and retain disabled staff and area Disability Confident Leader. We are proud to be one of the most ethnically diverse departments in the civil service. We are a Social Mobility Foundation top 75 employer.
New entrants are expected to join on the minimum of the pay band.
Applicants who are successful at interview will be, as part of pre-employment screening, subject to a check on the Internal Fraud Database (IFD). This check will provide information about employees who have been dismissed for fraud or dishonesty offences. This check also applies to employees who resign or otherwise leave before being dismissed for fraud or dishonesty had their employment continued. Any applicant's details held on the IFD will be refused employment.
For further information please see the attached notes for candidates which must be read before making an application.
Existing Civil Servants should note that some of the Home Office terms and conditions of employment have changed. It is the candidate's responsibility to ensure they are aware of the Terms and Conditions they will adopt should they be successful in application and should refer to the notes for candidates for further details.
Transfer Terms: Voluntary.
If you are invited to an interview you will be required to bring a range of documentation for the purposes of establishing identity and to aid any pre-employment checks.
Please see the attached list of Home Office acceptable ID documents.
Any move to the Home Office from another employer will mean you can no longer access childcare vouchers. This includes moves between government departments. You may however be eligible for other government schemes, including Tax Free Childcare. Determine your eligibility at here
Reasonable Adjustments
If a person with disabilities is at a substantial disadvantage compared to a non-disabled person, we have a duty to make reasonable changes to our processes. 
If you need a change to be made so that you can make your application, you should:
Contact Government Recruitment Service via
HOrecruitment.grs@cabinetoffice.gov.uk as soon as possible before the closing date to discuss your needs
Complete the "Assistance Required" section in the "Additional Requirements" page of your application form to tell us what changes or help you might need further on in the recruitment process. For instance, you may need wheelchair access at interview, or if you're deaf, a language service professional
If you are experiencing accessibility problems with any attachments on this advert, please contact the email address in the 'Contact point for applicants' section.
Feedback
Feedback will only be provided if you attend an interview or assessment.
Nationality requirements
Open to UK nationals only.
Working for the Civil Service
The
Civil Service Code
sets out the standards of behaviour expected of civil servants.
We recruit by merit on the basis of fair and open competition, as outlined in the Civil Service Commission's
recruitment principles
.
The Civil Service embraces diversity and promotes equal opportunities. As such, we run a Disability Confident Scheme (DCS) for candidates with disabilities who meet the minimum selection criteria.
The Civil Service also offers a Redeployment Interview Scheme to civil servants who are at risk of redundancy, and who meet the minimum requirements for the advertised vacancy.
Apply and further information
Once this job has closed, the job advert will no longer be available. You may want to save a copy for your records.
Contact point for applicants
Job contact :
Name :

Border Force HO Recruitment

Email :

borderforcehorecruitment.grs@cabinetoffice.gov.uk
Recruitment team :
Email :

borderforcehorecruitment.grs@cabinetoffice.gov.uk
Further information
If you feel that your application has not been treated in accordance with the recruitment principles, and wish to make a complaint, then you should contact in the first instance HORecruitment.GRS@cabinetoffice.gov.uk. If you are not satisfied with the response that you receive, then you can contact the Civil Service Commission.