Principal Lawyer - Northern Ireland
Office for Environmental Protection
Apply before 11:55 pm on Monday 4th July 2022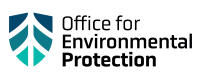 Details
GBP
Business area
OEP - General Counsel
Type of role
Legal Services
Working pattern
Flexible working, Full-time, Job share, Part-time, Compressed Hours
Contents
Location
Northern Ireland, West Midlands (England)
About the job
Summary
The Office for Environmental Protection (OEP)

The OEP is a new public body, established to protect and improve the environment by holding government and other public authorities to account.

We do this by:

• Monitoring and reporting on UK and Northern Ireland governments' progress in meeting environmental improvement plan goals and targets set under the Environment Act 2021
• Monitoring and reporting on the implementation of environmental law
• Advising UK and Northern Ireland government ministers on proposed changes to environmental law, and other matters related to the natural environment
• Investigating suspected serious failures to comply with environmental law by public authorities and enforcing compliance where needed

We also receive complaints from the public about suspect failures to comply with environmental law.

The OEP was legally created in November, under the Environment Act 2021, and since February we have become fully established after Parliament and the Assembly took the steps needed for our functions to commence.

Our work covers England and Northern Ireland.

The natural environment is important for everyone, and we aim for our teams to reflect the diversity of our society. Your personal qualities will be as important as your professional experience and applications are welcomed from all backgrounds.

The OEP is a non-departmental public body sponsored by Defra. This means it will operate independently from Defra and will not be part of the UK Civil Service.
Job description
The OEP is the cornerstone of our environmental governance system now we have left the EU. It has will have a unique role in tackling some of the most pressing issues of our time, from climate change to biodiversity loss. The legal team will be at the heart of its operations, working on high profile, complex legal issues at the cutting edge of environmental public law. This is an unrivalled opportunity to join the OEP and help build its legal function from the ground up, influencing how the OEP will operate in its crucial early years of existence.

The legal team provides legal and governance support to all OEP functions and decision making. The team works in a flexible and agile way, both to advise on a wide variety of legal matters and also to provide input to strategic decisions on how and when the OEP should use its different powers. This means each of our lawyers can anticipate opportunities to work on matters such as: the OEP's input into proposed changes to environmental law, OEP reports on environmental law, environmental protection and enhancement and other matters, and the OEP's investigations and enforcement casework. This will include taking cases to court when necessary. The legal team provides support across the OEP's other business activities, such as on corporate and governance issues.

The team acts as the legal centre of excellence, creating and maintaining the organisation's legal framework and providing training and guidance to non-technical staff to develop the wider legal capability of the organisation as a whole.

The OEP will be working on a variety of issues at any given time, and we are looking for people who will be able to work flexibly across multiple work areas, when needed. For example, in addition to your standard duties you may called to support a specific high-profile investigation or piece of thematic analysis and be comfortable working in an environment where priorities and objectives may shift.

The work will involve advising on legal matters which are specific to Northern Ireland, and which are UK-wide. Our flexible approach within the team and across the organisation means you may be asked to assist, with appropriate support, on England-only legal matters.

We are looking for individuals, from any background, who have the enthusiasm and flexibility to work with our busy legal team. If this sounds like something you would be interested in, we would love you to get in touch.

Location

The OEP will be based at a Worcester location. Worcester is a thriving county town with three mainline stations providing good links to London, Bristol, and Birmingham.

Great Britain based staff will initially be contractually based at the Defra office at Worcestershire County Hall, and then at a new Worcester OEP office location, details of which will be shared with the successful candidates. Staff will be expected to be based at and regularly attend the Worcester office, although non-contractual home working arrangements for part of the working week may be possible (subject to business agreement and need). In line with prevailing Government advice staff may be home-based until Covid-19 restrictions are eased.

Staff members based in Northern Ireland will be employed on a permanent home working basis but there will be the expectation of regular travel to Worcester, the details of which will be discussed at interview.

Information Webinars:

As the OEP is a new organisation, we will be hosting a webinar during the application period to provide potential candidates with further information about the OEP and the roles – for more information please visit the event page: http://oeprecruitment.eventbrite.com
Responsibilities
The role holder will:

• Provide expert legal advice and input across the OEP's functions, particularly where they raise issues of Northern Ireland law. This will include input into:
o assessment and investigation of potential breaches of environmental law, as well as any enforcement action undertaken by the OEP, ensuring decision-making is legally sound.
o monitoring and reporting on the implementation of environmental law in Northern Ireland.
• Identify where external legal advice is needed and manage the delivery of any externally commissioned legal services.
• Keep abreast of the 'big picture' relevant to the work of the OEP, such as developments in environmental policy, law, technology and relevant social and economic factors, in Northern Ireland, across the UK and around the world.
• Work with legal colleagues to provide expert advice and guidance to senior management on complex, novel and emerging legal problems within broad areas of environmental law.
• Represent the OEP at external forums, such as meetings, legal conferences and stakeholder events, explaining and where necessary defending the OEP's legal position clearly.
• Support the training and upskilling of OEP staff in matters of environmental and public law.

The above list of job duties is not exclusive or exhaustive and the post holder will be required to undertake such tasks as may reasonably be expected within the scope and grading of the post.


Essential Experience and Skills

-Qualified to practice as a Solicitor or Barrister or Chartered Legal Executive in Northern Ireland with a minimum of three years post-qualification experience. 
-Must hold a valid practising certificate or have the ability to obtain one. 
-Proven experience of advising on Northern Ireland public law and/or environmental law matters. 
-Reliable legal judgement and appreciation of legal risks, with the ability to analyse and advise confidently on complex and novel legal issues. 
-Strong communication skills (verbal and written) with the ability to present in a clear and compelling manner to technical and non-technical audiences, and to defend decisions, based on evidence. 
-Negotiation and influencing skills required to guide discussions with external lawyers and senior colleagues during complex legal disputes. 
-Resilient and able to work under pressure and on demanding and challenging projects. 
-Flexible and adaptable mindset, happy to work across a wide range of projects and change direction quickly in response to changing demands. 
-Significant planning and organisational skills to manage case load and balance conflicting demands. 
-Ability to think creatively and strategically, to "see the bigger picture", so assess the impact of changes to the wider political/legal/socio-economic landscape on their legal advice and on wider OEP work. 

OEP is an equal opportunities employer and welcomes opportunities for all suitably qualified persons. OEP will not discriminate on grounds of race, age, disability, gender, (including gender reassignment), sexual orientation, religious belief or political opinion.

All appointments will be made based solely on merit.
Licences
Must hold a valid practising certificate or have the ability to obtain one.
Qualifications
Qualified to practice as a Solicitor or Barrister or Chartered Legal Executive in Northern Ireland with a minimum of three years post-qualification experience.
Behaviours
We'll assess you against these behaviours during the selection process:
Seeing the Big Picture
Communicating and Influencing
Delivering at Pace
Making Effective Decisions
Technical skills
We'll assess you against these technical skills during the selection process:
Experience of advising on Northern Ireland public law and/or environmental law matters.
Benefits
• Flexible working to allow for variations in your hours from day to day, suiting your needs, and where this is compatible with business needs.
• Generous Annual Leave allowance
• An Employee Assistance Programme providing free and confidential 24/7 telephone advice service to staff
• An Occupational Health Service (OHS) to provide a range of support services to help with the way you feel at work.
• Outstanding Learning and Development support including paid study leave
• Salary Sacrifice Schemes such as Cycle to Work and Charitable Giving
• Season Ticket and Rental Deposit Loans
• Access to a huge range of retail discounts and offers through an employee discount portal
Things you need to know
Security
Successful candidates must pass a disclosure and barring security check.
Selection process details
This vacancy is using
Success Profiles
, and will assess your Behaviours, Experience and Technical skills.
Application Process
As part of the application process you will be asked to complete a CV detailing qualifications and work history; a 750 word statement of suitability on how you meet the essential experience and skills criteria; and behaviour statements.
Further details around what this will entail are listed on the application form.
Sift
Should a large number of applications be received, an initial sift may be conducted using the lead behaviour, Seeing the Big Picture. Candidates who pass the initial sift may be progressed to a full sift, or progressed straight to assessment/interview.
Sift and interview dates are to be confirmed.
Interview
If successful at application stage, you will be invited to interview where you will be assessed on experience, behaviours and technical skills.
At interview, you may be required to deliver a presentation or complete and additional exercise.
All interviews will take place online using MS Teams.
Reserve List
A reserve list may be held for a period of 12 months from which further appointments can be made.
Salary
New entrants are expected to start on the minimum of the pay band.
Reasonable Adjustment
If a person with disabilities is put at a substantial disadvantage compared to a non-disabled person, we have a duty to make reasonable changes to our processes.
If you need a change to be made so that you can make your application, you should:
- Contact Government Recruitment Service via oeprecruitment.grs@cabinetoffice.gov.uk as soon as possible before the closing date to discuss your needs.
- Complete the "Assistance required" section in the "Additional requirements" page of your application form to tell us what changes or help you might need further on in the recruitment process. For instance, you may need wheelchair access at interview, or if you're deaf, a Language Service Professional.
Accessibility
If you are experiencing accessibility problems with any attachments on this advert, please contact the email address in the 'Contact point for applicants' section.
Criminal Record Check
If successful and transferring from another Government Department, a criminal record check maybe carried out.
In order to process applications without delay, we will be sending a Criminal Record Check to Disclosure and Barring Service or Access NI on your behalf. However, we recognise in exceptional circumstances some candidates will want to send their completed forms direct. If you will be doing this, please advise Government Recruitment Service of your intention by emailing Pre-EmploymentChecks.grs@cabinetoffice.gov.uk stating the job reference number in the subject heading.
For further information on the Access NI confidential checking service telephone: the Access NI Helpline on 0300 200 7888 and ask to speak to the operations manager in confidence, or email accessni@ani.x.gsi.gov.uk
Childcare Vouchers
Any move to Defra from another employer will mean you can no longer access childcare vouchers. You may however be eligible for other government schemes, including Tax Free Childcare. Determine your eligibility at
here
Coronavirus
We are closely monitoring the situation with regard to Coronavirus, and will be following central Government advice as it is issued. There is therefore a risk that recruitment to this post may be subject to change at short notice. Please continue to follow the application process as normal and ensure that you check your emails regularly for any updates from us as this is how we will communicate with you.
Feedback will only be provided if you attend an interview or assessment.
Working for the Civil Service
The
Civil Service Code
sets out the standards of behaviour expected of civil servants.
We recruit by merit on the basis of fair and open competition, as outlined in the Civil Service Commission's
recruitment principles
.
The Civil Service embraces diversity and promotes equal opportunities. As such, we run a Disability Confident Scheme (DCS) for candidates with disabilities who meet the minimum selection criteria.
Apply and further information
Once this job has closed, the job advert will no longer be available. You may want to save a copy for your records.
Contact point for applicants
Job contact :
Name :

recruitment@theoep.org.uk

Email :

recruitment@theoep.org.uk
Recruitment team :
Email :

oeprecruitment.grs@cabinetoffice.gov.uk
Further information
Complaints
If you feel your application has not been treated in accordance with the Recruitment Principles and you wish to make a complaint, in the first instance, you should contact Government Recruitment Services via email: oeprecruitment.grs@cabinetoffice.gov.uk If you are not satisfied with the response you receive from the Department, you can contact the Civil Service Commission: Click
here
to visit Civil Service Commission