Principal Monitoring Environmental Law and Advice Manager
Office for Environmental Protection
Apply before 11:55 pm on Monday 4th July 2022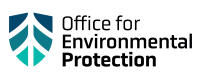 Details
GBP
Contract type
Permanent
Fixed Term
Secondment
Length of employment
1 Permanent role/ 1 Fixed Term Appointment or Secondment until 31/03/2023
Business area
OEP - Regulatory
Type of role
Operational Delivery
Working pattern
Flexible working, Full-time, Job share, Part-time, Compressed Hours
Contents
Location
Northern Ireland, West Midlands (England)
About the job
Summary
The Office for Environmental Protection (OEP)

The OEP is a new public body, established to protect and improve the environment by holding government and other public authorities to account.

We do this by: 
• Monitoring and reporting on UK and Northern Ireland governments' progress in meeting environmental improvement plan goals and targets set under the Environment Act 2021 
• Monitoring and reporting on the implementation of environmental law 
• Advising UK and Northern Ireland government ministers on proposed changes to environmental law, and other matters related to the natural environment 
• Investigating suspected serious failures to comply with environmental law by public authorities and enforcing compliance where needed 
 
We also receive complaints from the public about suspect failures to comply with environmental law. 
 
Our work covers England and Northern Ireland. 

The OEP was legally created in November, under the Environment Act 2021, and since February we have become fully established after Parliament and the Assembly took the steps needed for our functions to commence.  The OEP is a non-departmental public body sponsored by Defra. This means it operates independently from Defra and will not be part of the UK Civil Service.

The natural environment is important for everyone, and we aim for our teams to reflect the diversity of our society. Your personal qualities will be as important as your professional experience and applications are welcomed from all backgrounds.
Job description
The OEP is the cornerstone of our environmental governance system now we have left the EU. It has a unique role in tackling some of the most pressing issues of our time, from climate change to biodiversity loss. This is an unrivalled opportunity to join the OEP and help build this function from the ground up, influencing how the OEP will operate in its crucial early years of existence.

The Monitoring Environmental Law and Advice (MELA) team forms part of the Directorate of the OEP's Chief Regulatory Officer (CRO), alongside a parallel team dealing with the OEP's complaints, investigations and enforcement functions. Both teams will work flexibly and cooperatively, alongside those in other Directorates, in line with the OEP's wider approach to prioritising activities and allocating resources to make the most difference. 

The Team Leader for Monitoring Environmental Law and Advice is responsible for leading the OEP's team and managing the OEP's operational delivery in respect of two key statutory functions allocated to the OEP. These are: a) the OEP's duty to monitor the implementation of environmental law, producing reports to be presented to Parliament and the Assembly; and b) the OEP's function of giving advice to Ministers on proposed changes to environmental law and other matters concerning the natural environment.

The MELA team currently consists of four individuals, with three new posts being recruited (one Permanent Grade 7 post, one Fixed Term/ Secondment Grade 7 and a Senior Executive Officer).

The Team Leader will give effect to these functions working to the direction of the G6 Head of Scrutinising Environmental Law and Advice.

We are looking for individuals, from any background, who have the enthusiasm and flexibility to work with our busy team. If this sounds like something you would be interested in, we would love you to get in touch.


Location

The OEP is based in Worcester. Worcester is a thriving county town with three mainline stations providing good links to London, Bristol, and Birmingham.

Great Britain based staff will initially be contractually based at Worcestershire County Hall, and then at a new Worcester OEP office location, details of which will be shared with the successful candidates. Staff will be expected to be based at and regularly attend the Worcester office, although non-contractual home working arrangements for part of the working week may be possible (subject to business agreement and need).

Staff members based in Northern Ireland will be employed on a home working basis but there will be the expectation of regular travel to Worcester, the details of which will be discussed at interview.

Information Webinars:
As the OEP is a new organisation, we will be hosting a webinar during the application period to provide potential candidates with further information about the OEP and the roles – for more information please visit the event page: http://oeprecruitment.eventbrite.com
Responsibilities
The role holder will:  

• Lead the effective day-to-day delivery of functions of the Environment Act in relation to monitoring environmental law and advice. 
• Develop and lead implementation of the team's work programme in respect of these functions. This will include identifying and developing the possible approach to new areas of work, proposing how the team and the OEP more broadly might approach these. 
• Procure and commission work 
• Ensure the delivery of high quality studies and influential outputs in respect of both substance and presentation, maximising relevance and influence of the analyses and advice presented. 
• Provide line management of the monitoring environmental law and advice SEO, and contribute to leadership and management of the wider monitoring environmental law and advice team, supporting an inclusive team and that people are developed and grown so that they develop their careers while delivering for the OEP. 
• Represent the OEP in discussions and meetings with government and public authorities and other stakeholders in relation to the work. 
• Provide expertise on environmental law, policy and their implementation to inform and steer the work of the team. 
• Engage with colleagues in devolved governance bodies who have similar functions and responsibilities. 
• Work effectively with counterparts in the OEP's Complaints, Investigation and Enforcement team and Insights and Analysis team to support and inform one another and flex resource across the business as needed. 
• Provide strong leadership, challenge and support to represent their team in wider Directorate and OEP discussions, focused on working together to build on strengths and to prioritise and deploy resource with agility as needed to achieve outcomes. 
• Report on the implementation of the monitoring environmental law and advice functions in way that is consistent with reporting on the totality of the OEP's functions internally via management information, and externally to government, Parliament and the Northern Ireland Assembly, including to demonstrate the organisation's outcomes and effectiveness. 
• Deputise for the G6 Head of Monitoring Environmental Law and Advice when required. 

The above list of job duties is not exclusive or exhaustive and the post holder will be required to undertake such tasks as may reasonably be expected within the scope and grading of the post.
 

 Essential Skills, Experience and Qualifications

•Degree qualification in a discipline closely related to the development and/or implementation of environmental law or policy, or equivalent professional qualifications 
•Experience of developing, implementing or assessing the impacts or effectiveness of environmental law at, ideally, a national level 
•Experience of impartially analysing evidence and drawing sound conclusions and presenting recommendations in relation to environmental issues 
•Experience of delivering complex advice in an easy to digest but in-depth style, including presenting to ministers, executive directors, parliamentarians or other figures of similar seniority in written form or in-person 
•Ability to establish and maintain relationships with stakeholders, and negotiate with and influence them when required using highly developed interpersonal skills and diplomacy
•Experience of managing and escalating risks in a political, policy or legal context and proven ability to prioritise and coordinate workloads and competing deadlines 
•Experience of solving problems and developing possible new approaches, for example as evidenced by previous involvement in changing and improving processes and identifying new and improved ways of working 
•Experience of leading or managing significant projects or programmes of work including commissioning/procurement 
•Line or team management experience

Desirable experience 
For the permanent post only, experience in relation to the development or implementation of environmental law or other environmental issues in Northern Ireland would be advantageous but not essential.
Behaviours
We'll assess you against these behaviours during the selection process:
Managing a Quality Service
Leadership
Making Effective Decisions
Communicating and Influencing
Technical skills
We'll assess you against these technical skills during the selection process:
Experience of developing, implementing or assessing the impacts or effectiveness of environmental law at, ideally, a national level.
Benefits
• Learning and development tailored to your role
• An environment with flexible working options
• A culture encouraging inclusion and diversity
• Salary Sacrifice Schemes such as Cycle to Work and Charitable Giving
• Season Ticket and Rental Deposit Loans
• Access to a huge range of retail discounts and offers through an employee discount portal
Things you need to know
Security
Successful candidates must pass a disclosure and barring security check.
Selection process details
This vacancy is using
Success Profiles
, and will assess your Behaviours, Experience and Technical skills.
Application Process
As part of the application process you will be asked to complete a CV detailing qualifications and work history; a 750 word statement of suitability on how you meet the Essential Skills, Experience and Qualification criteria; and behaviour statements.
Further details around what this will entail are listed on the application form.
Sift
Should a large number of applications be received, an initial sift may be conducted using the lead behaviour: "Managing a quality service". Candidates who pass the initial sift may be progressed to a full sift, or progressed straight to assessment/interview.
Sift and interview dates are to be confirmed.
Interview
If successful at application stage, you will be invited to interview where you will be assessed on experience, behaviours and technical skills.
At interview, you may be required to deliver a presentation or complete and additional assessment exercise.
All interviews will take place online using MS Teams.
Reserve List
A reserve list may be held for a period of 12 months from which further appointments can be made.
Salary
New entrants are expected to start on the minimum of the pay band.
Reasonable Adjustment
If a person with disabilities is put at a substantial disadvantage compared to a non-disabled person, we have a duty to make reasonable changes to our processes.
If you need a change to be made so that you can make your application, you should:
- Contact Government Recruitment Service via oeprecruitment.grs@cabinetoffice.gov.uk as soon as possible before the closing date to discuss your needs.
- Complete the "Assistance required" section in the "Additional requirements" page of your application form to tell us what changes or help you might need further on in the recruitment process. For instance, you may need wheelchair access at interview, or if you're deaf, a Language Service Professional.
Accessibility
If you are experiencing accessibility problems with any attachments on this advert, please contact the email address in the 'Contact point for applicants' section.
Criminal Record Check
If successful and transferring from another Government Department, a criminal record check maybe carried out.
In order to process applications without delay, we will be sending a Criminal Record Check to Disclosure and Barring Service or Access NI on your behalf. However, we recognise in exceptional circumstances some candidates will want to send their completed forms direct. If you will be doing this, please advise Government Recruitment Service of your intention by emailing Pre-EmploymentChecks.grs@cabinetoffice.gov.uk stating the job reference number in the subject heading.
For further information on the Access NI confidential checking service telephone: the Access NI Helpline on 0300 200 7888 and ask to speak to the operations manager in confidence, or email accessni@ani.x.gsi.gov.uk
Childcare Vouchers
Any move to Defra from another employer will mean you can no longer access childcare vouchers. You may however be eligible for other government schemes, including Tax Free Childcare. Determine your eligibility at
here
Coronavirus
We are closely monitoring the situation with regard to Coronavirus, and will be following central Government advice as it is issued. There is therefore a risk that recruitment to this post may be subject to change at short notice. Please continue to follow the application process as normal and ensure that you check your emails regularly for any updates from us as this is how we will communicate with you.
Feedback will only be provided if you attend an interview or assessment.
Working for the Civil Service
The
Civil Service Code
sets out the standards of behaviour expected of civil servants.
We recruit by merit on the basis of fair and open competition, as outlined in the Civil Service Commission's
recruitment principles
.
The Civil Service embraces diversity and promotes equal opportunities. As such, we run a Disability Confident Scheme (DCS) for candidates with disabilities who meet the minimum selection criteria.
Apply and further information
Once this job has closed, the job advert will no longer be available. You may want to save a copy for your records.
Contact point for applicants
Job contact :
Name :

recruitment@theoep.org.uk

Email :

recruitment@theoep.org.uk
Recruitment team :
Email :

recruitment@theoep.org.uk
Further information
Complaints
Complaints
If you feel your application has not been treated in accordance with the Recruitment Principles and you wish to make a complaint, in the first instance, you should contact Government Recruitment Services via email: oeprecruitment.grs@cabinetoffice.gov.uk If you are not satisfied with the response you receive from the Department, you can contact the Civil Service Commission: Click
here
to visit Civil Service Commission