DDaT - Enablers - Business Analyst
Home Office
Apply before 11:55 pm on Sunday 2nd April 2023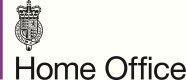 Details
National: £32,000 min, £35,200 max London: £36,000 min, £39,600 max
GBP
Business area
HO - Digital Data and Technology
Type of role
Information Technology
Working pattern
Flexible working, Full-time, Part-time
Number of jobs available
2
Contents
Location
Croydon Lunar House / Liverpool The Capital / Manchester - Soapworks / Sheffield Vulcan House
About the job
Job summary
The first duty of the government is to keep citizens safe and the country secure. The Home Office has been at the front line of this effort since 1782. As such, we play a fundamental role in maintaining the security and economic prosperity of the UK. 
The Home Office leads on immigration and passports, refugee protection, counter-terrorism, policing, fire services, and crime and drugs policy. 

Digital Data and Technology (DDaT) enables the Home Office to keep the UK safe and secure. We design and build the services that help people apply for visas or passports; support policing and counter-terrorism operations; and protect the UK's borders. 

This is an exciting time to be at the Home Office. You'll have a chance to shape the future and support our mission to deliver exceptional public services that work for everyone. 

Our work is guided by these principles: 

•    we put user needs first 
•    we value delivery and outcomes over process 
•    we work in the open 
Our flexible working policy ensures a healthy work-life balance. We also nurture talent and offer a broad range of learning and development opportunities that will help you flourish in your role. 
We work hard to maintain a positive working culture and are committed to helping you fulfil your potential. We value diversity and provide an open, inclusive and supportive environment to help you do your best work.
Job description
We're looking for a passionate Business Analyst who can bring their skills and experience to our Business Analysis community and help deliver outcomes at the Home Office. You will work within a fast-paced portfolio team - either across several smaller projects or dedicated to one larger programme of work.
A Business Analyst will receive direction from more senior business analysts on task-based delivery but will be responsible for the output. You will make sure outcomes are aligned with the service vision and business strategy by connecting the current and future business models and delivering to the future business architecture strategy or plan. You will also be involved in supporting and informing product iteration, evolution and optimisation.
You will help to develop and enhance stakeholder relationships in order to facilitate collaboration. You will be expected to draw on expertise of more senior colleagues to help you develop technical specifications and plans.
You will be working for the Enablers Portfolio which is responsible for delivering innovative' technology solutions to support the enabling business areas. These include finance, commercial, security, communications and science and research.  
The portfolio strives to ensure that business areas can deliver effectively, supported by excellent in-house or Commercial off-the-shelf (COTS) technology solutions providing good value for money. We provide a development and technical delivery function alongside triage, discovery, business and technical governance, project management activities. We also act as the gateway and interface to other areas of DDaT for our business areas to access enterprise wide infrastructure.
Travel to other site(s) may be expected.
Recruitment and Retention Allowance (RRA)
This post is eligible for a DDaT Recruitment and Retention Allowance (RRA). Successful candidates with exceptional skills and experience may apply for a RRA. This allowance can be applied for once in post.  Please note that the amount of RRA could be reduced or withdrawn at any time.
Person specification
Your main day to day responsibilities will include:
Developing knowledge of key Business Analysis skills (e.g. requirements engineering, workshops facilitation, process modelling etc) and understanding of BA resources/best practice guidance.
Developing breadth and depth of understanding of a variety of project approaches and software engineering lifecycles (e.g. agile, waterfall, incremental).
Developing techniques and knowledge around developing acceptance criteria which are scenario-based within processes that support thorough testing.
Understanding and defining the problem to be solved and ensuring strategic decision-making supports business outcomes as well as user needs.
With support, identifying service and process improvement opportunities, contributing to the implementation of proposed solutions.
Drafting requirements/user stories as required to support the delivery of features.
Evidence capturing to support analysis of the business needs including user feedback sent in as the product progresses through its lifecycle.
Supporting the production of periodic performance measures to inform stakeholders and drive discussion about the required service.
You will also be expected to carry out the following day to day activities:
Collaborate with other professions within the scope of delivery to develop understanding of the value of each role in a multidisciplinary team.
Support business process testing, implement test scripts under supervision and understanding the role of testing and how it works.
Evidence gathering to support building any required business case and benefits realisation.
Work towards a BCS International Diploma in Business Analysis.
Essential Criteria
You'll have a demonstrable passion for Business Analysis, with the following skills or some experience in:
Analytical and problem-solving skills to help you assess and understand problems, break them down and devise and propose new solutions.
Eliciting, analysing and validating subsets of business requirements before peer review from more senior business analysts, in the most appropriate and effective manner and format.
Communicating in a variety of methods, knowledge of when to apply the appropriate method to each scenario/audience.
Building strong relationships with a broad range of people from a varied background (technical and non-technical), and applying proven communication, and analytical skills to ensure the team's plans and objectives are achieved.
Good social skills with the ability to understand, empathise, negotiate and influence individuals and groups.
Working as a team player contributing ideas and innovation in a flat team structure.
The skills listed above are reflective of the Home Office DDaT Profession Skills and Competency Model (based on the industry standard SFIA framework). Please see below for the relevant skills required for your role:
Change and Transformation
Business Change Management
    o Business Analysis (BUAN) – Level 3
    o Business Modelling (BSMO) – Level 2
    o Requirements Definition and Management (REQM) – Level 3
Development and Implementation
    o User Experience Analysis (UNAN) – Level 2
Relationships and Engagement 
    o Relationships Management (RLMT) – Level 2 
Desirable Criteria
Ideally you will also have the following skills or some experience in:
Experience/knowledge of working in the delivery of technology-based projects or been involved in applying techniques to improve operational processes.
Understanding the importance of evidence-based design or analysis.
Developing your skills by being an active member of the team and advocating on its behalf.
Awareness of innovation and what it involves.
Behaviours
We'll assess you against these behaviours during the selection process:
Seeing the Big Picture
Changing and Improving
Technical skills
We'll assess you against these technical skills during the selection process:
SFIA - Relationship Management (Level 2)
Benefits
Learning and development tailored to your role
An environment with flexible working options
A culture encouraging inclusion and diversity
A Civil Service pension with an average employer contribution of 27%
Things you need to know
Selection process details
As part of the application process, you will be asked to complete: 
a CV detailing job history/qualifications/skills

a Statement of Suitability (personal statement) (maximum1000 words)
Further details around what this will entail are listed on the application form.
The Statement of Suitability should be aligned to demonstrate your skills and experience for the role and how you meet the essential criteria as detailed in the job description.
The sift will be held on the CV and the Statement of Suitability (personal statement). 
However, if a large number of applications are received, an initial sift will be conducted on the Statement of Suitability. Candidates who pass the initial sift will then be progressed to a full sift.
If you are successful at sift stage, you will be invited to an interview which will be a blended approach of technical-based questions, behaviour-based questions and strength-based questions. 
Sift and Interview dates

Sift is expected to take place from 6th April 2023.
Interviews are expected to take place week commencing 24th April 2023.
We will try to meet the dates set out in the advert, however on occasions these dates may change. 
While COVID-19 remains a risk, interviews will be carried out via video. Candidates will be required to have access to:
A laptop (personal or work) with a working webcam
Good internet connection
Skype for Business/Microsoft Teams
We often have similar roles available at different grades. If a candidate is suitable for a similar role, or a lower grade than they have applied for, we may offer the candidate that role without the need to go through a further selection process providing the role has the same behaviours and essential skills.

Who are eligible to apply to roles advertised Internally and Across Government?
Internally advertised roles are open to existing Home Office staff only.
Across Government roles are open to all government departments and Accredited NDPBs.
Roles are restricted to existing:
Permanent Civil Servants.
Fixed term appointments who were appointed following fair and open competition.  Please speak to your HR department if you are unsure of how you were recruited.
Employees of those NDPBs who have been Accredited by the Civil Service Commission (see

NDPB Accreditation - Civil Service Commission (independent.gov.uk)

.  Please check if you are a Civil Servant or Accredited NDPB Public Servant.  Public servants from Accredited NDPBs will be recruited as external hires rather than civil servant transfers. See section on NDPBs within the Candidate Information Notes.
Also see the Civil Service Commission's Recruitment Principles for more information on Exceptions Recruitment - Civil Service Commission (independent.gov.uk)
Other worker types operating within the public sector (e.g. Agency workers, Contractors, police, military, NHS etc.) and those appointed under Exceptions 1-4 of the CS Commission's Recruitment Principles (including Secondments, Seasonal Workers) are not eligible to apply.  They can only apply to Externally advertised roles.
Further information
Please read the essential skills for this position carefully. We will only consider those who meet the listed requirement. 
If you have previously made an unsuccessful application for a role with the same essential skills and are not able to demonstrate how you have developed these skills since your last application please reconsider applying as your application is unlikely to be successful.
For meaningful checks to be carried out, individuals need to have lived in the UK for a sufficient period of time to enable appropriate checks to be carried out and produce a result which provides the required level of assurance. You should normally have been resident in the United Kingdom for the last 3 years if the role requires CTC clearance, 5 years for SC clearance and 10 years for DV.  A lack of UK residency in itself is not necessarily a bar to a security clearance and applicants should contact the Vacancy Holder/Recruiting Manager listed in the advert for further advice.
A reserve list of successful candidates will be kept for 12 months. Should another role become available within that period you may be offered this position.
Every day, Home Office civil servants do brilliant work to develop and deliver policies and services that affect the lives of people across the country and beyond. To do this effectively and fairly, the Home Office is committed to representing modern Britain in all its diversity, and creating a welcoming, inclusive workplace where all our people are able to bring their whole selves to work and perform at their best.
We are flexible, skilled, professional and diverse. We work to recruit and retain disabled staff and area Disability Confident Leader. We are proud to be one of the most ethnically diverse departments in the civil service. We are a Social Mobility Foundation top 75 employer.
New entrants are expected to join on the minimum of the pay band.
Applicants who are successful at interview will be, as part of pre-employment screening, subject to a check on the Internal Fraud Database (IFD). This check will provide information about employees who have been dismissed for fraud or dishonesty offences. This check also applies to employees who resign or otherwise leave before being dismissed for fraud or dishonesty had their employment continued. Any applicant's details held on the IFD will be refused employment.
For further information please see the attached notes for candidates which must be read before making an application.
Existing Civil Servants should note that some of the Home Office terms and conditions of employment have changed. It is the candidate's responsibility to ensure they are aware of the Terms and Conditions they will adopt should they be successful in application and should refer to the notes for candidates for further details.
Transfer Terms: Voluntary.
If you are invited to an interview you will be required to  bring a range of documentation for the purposes of establishing identity and to aid any pre-employment checks.
Please see the attached list of Home Office acceptable ID documents.
Any move to the Home Office from another employer will mean you can no longer access childcare vouchers. This includes moves between government departments. You may however be eligible for other government schemes, including Tax Free Childcare. Determine your eligibility at https://www.childcarechoices.gov.uk
Reasonable Adjustments
If a person with disabilities is at a substantial disadvantage compared to a non-disabled person, we have a duty to make reasonable changes to our processes. 
If you need a change to be made so that you can make your application, you should:
Contact Government Recruitment Service via HOrecruitment.grs@cabinetoffice.gov.uk as soon as possible before the closing date to discuss your needs

Complete the "Assistance Required" section in the "Additional Requirements" page of your application form to tell us what changes or help you might need further on in the recruitment process. For instance, you may need wheelchair access at interview, or if you're deaf, a language service professional
If you are experiencing accessibility problems with any attachments on this advert, please contact the email address in the 'Contact point for applicants' section.
Feedback
Feedback will only be provided if you attend an interview or assessment.
Working for the Civil Service
The Civil Service embraces diversity and promotes equal opportunities. As such, we run a Disability Confident Scheme (DCS) for candidates with disabilities who meet the minimum selection criteria.
The Civil Service also offers a Redeployment Interview Scheme to civil servants who are at risk of redundancy, and who meet the minimum requirements for the advertised vacancy.
Apply and further information
Once this job has closed, the job advert will no longer be available. You may want to save a copy for your records.
Contact point for applicants
Job contact :
Name :

Home Office Resourcing Centre

Email :

HORCCampaignTeamDDAT@homeoffice.gov.uk
Recruitment team :
Email :

HOrecruitment.grs@cabinetoffice.gov.uk
Further information
If you feel that your application has not been treated in accordance with the recruitment
principles, and wish to make a complaint, then you should contact in the first instance
HORecruitment.GRS@cabinetoffice.gov.uk. If you are not satisfied with the response that you receive, then you can contact the Civil Service Commission.