Senior Business Analyst
Home Office
Apply before 11:55 pm on Monday 3rd April 2023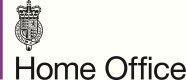 Details
National: £39,000 min, £42,900 max London: £43,000 min, £47,300 max
GBP
Business area
HO - Public Safety Group - Emergency Services Mobile Communication Programme (ESMCP)
Type of role
Analytical
Business Management and Improvement
Project Delivery
Working pattern
Full-time, Compressed Hours
Number of jobs available
1
Contents
Location
Clive House - 70 Petty France, London, SW1H 9EX or 2 Rivergate Bristol BS1 6EH
About the job
Job summary
The Emergency Services Mobile Communication Programme (ESMCP) is a cross departmental, multi-agency programme based within the Home Office. Its central purpose is to deliver the Emergency Services Network (ESN), which will provide critical mobile broadband voice and data communications services to the police, fire and ambulance services (and other public safety bodies) across England, Scotland and Wales.
ESMCP is one of the UK Government's largest programmes and attracts significant attention both within the UK and from other countries.  With our suppliers, we are building a virtual mobile network operator (MVNO) designed to meet the challenging requirements of the UK's emergency services.  It represents a radical shift from previous critical communications systems, by sharing most of the radio network with consumer traffic, with appropriate technical and operational measures to protect the priority, availability and confidentiality of critical voice and data services.
Due to the volume of work involved in this, it is only suitable for staff working full time / compressed hours.
Job description
A Senior Business Analyst will lead and work on small to medium sized projects leading on specific epics/high level requirements. You will make sure outcomes are aligned with the service vision and business strategy by connecting the current and future business models and delivering towards achieving the business architecture strategy. You will also be involved in supporting and informing product iteration, evolution and optimisation.
You will build and manage effective stakeholder relationships internally and externally. You will challenge constructively and act as a critical voice to stakeholders and delivery colleagues in order to achieve solutions that are fit for purpose. 
You will work independently and/or as part of a team and will have a good understanding of your own work area. You will help to advance the Business Analysis community through sharing of best practice and mentoring others.
Person specification
Your main day to day responsibilities will be: 
•    Investigating operational and business needs and problems and assisting in the recommendation of service improvement and business solutions
•    Understanding and defining the problem to be solved and ensuring strategic decision-making supports business outcomes as well as user needs 
•    Eliciting, analysing and validating business requirements and user needs, as well as business strategy problems, in the most appropriate and effective manner and format 
•    Collaborating with other professions within scope of the delivery to embed the Business Analysis role and value in the context of a project and multidisciplinary team 
•    Planning and leading large areas of Business Analysis delivery, owning the challenge and driving through to conclusions
•    Support the creation of acceptance criteria (often utilising the concept of Behavioural Driven Development) to allow your new service to be properly tested
•    Modelling processes/procedures using established techniques with understanding of their purpose and importance
•    Production of periodic performance measures to inform stakeholders and drive discussion around the required service
•    Setting up and supporting workshops to enable requirements to be identified and clarified
•    Drafting requirements/user stories as required to support the delivery of features
•    Drafting a User Manual containing processes and procedures for ESN service support in line with ITIL best practice. 
•    Supporting Continuous Service Improvement activities to maximise efficiency and effectiveness. 
You will also be expected to carry out the following day to day activities:
•    Contributing towards the development of Business Analysis practice and standards, sharing knowledge with other Business Analysts  
•    Supporting business process testing, through development of scenario-based acceptance criteria and BDD (behaviour driven development) to support automated testing. Occasionally this may also mean executing detailed test scripts and promoting the role benefits of testing and how it works. 
•    Potential civil service line management responsibilities for a small team of lower grade Business Analysts 
Essential Criteria
You'll have a demonstrable passion for Business Analysis, with the following skills or experience in:
•    Promoting and building strong relationships with a broad range of people (technical and non-technical), and applying proven communication, and analytical skills to ensure the team's plans and objectives are achieved
•    Constructively challenging, negotiating and persuading different stakeholders in order to achieve a consensus in opinion
•    Promoting working as a team, contributing ideas and opinions in a flat non-hierarchical structure and advocating to external people on the team's behalf 
•    Being adaptable in shifting and uncertain environments
•    Communicating in a variety of methods, applying the appropriate methods to each scenario/audience
The skills listed above are reflective of the Home Office DDaT Profession Skills and Competency Model (based on the industry standard SFIA framework). Please see below for the relevant skills required for your role: : https://sfia-online.org/en/legacy-sfia/sfia-7/all-skills-a-z 
Strategy and Architecture 
Advice and Guidance
Consultancy (CNSL) – Level 3
Change and Transformation 
Business Change Management  
Business Analysis (BUAN) – Level 4
Business Modelling (BSMO) – Level 3
Requirements Definition and Management (REQM) – Level 4
Development and Implementation 
User Experience
User Experience Analysis (UNAN) – Level 4
Relationships and Engagement 
Stakeholder Management
Relationship Management (RLMT) – Level 4
Desirable Criteria
Working in the delivery of technology-based projects 
Responsibility for developing your own skills by being an active member of the team and department
Promote the importance of evidence-based design or analysis
Behaviours
We'll assess you against these behaviours during the selection process:
Changing and Improving
Communicating and Influencing
Seeing the Big Picture
Working Together
Benefits
Learning and development tailored to your role
An environment with flexible working options
A culture encouraging inclusion and diversity
A Civil Service pension with an average employer contribution of 27%
Things you need to know
Selection process details
As part of the application process candidates will be required to submit a CV and Statement of Suitability (Max Word Limit: 1000) that is aligned to the Essential Criteria as set out in the job advertisement.
Further details around what this will entail are listed on the application form.
CVs will not be scored.
Successful candidates shortlisted for interview will be tested on all behaviours outlined in the job advertisement.
The sift will take place week commencing 03 April 2023
Interviews will take place week commencing 01 May 2023
Interviews will take place remotely. Further details and instructions will be provided closer to the scheduled interview.
We often have similar roles available at different grades. If a candidate is suitable for a similar role or a lower grade than they have applied for, we may offer the candidate that role without the need for them to go through a further selection process.
Hybrid working enables employees to work partly in their workplace(s) and partly at home.  A hybrid working pattern may be available, where business needs allow. Applicants can discuss what this means with the vacancy holder if they have specific questions.
Further information
The successful candidates will be required to hold or be willing to secure Security Check clearance.
Individuals need to have lived in the UK for a sufficient period of time to enable appropriate checks to be carried out and produce a result which provides the required level of assurance. You should normally have been resident in the United Kingdom for 3 years if the role requires CTC clearance, 5 years for SC clearance and 10 years for DV. A lack of UK residency in itself is not necessarily a bar to a security clearance and applicants should contact the vacancy holder/recruiting manager listed in the advert for further advice.
A reserve list may be held for a period up to 12 months from which further appointment may be made.
Every day, Home Office civil servants do brilliant work to develop and deliver policies and services that affect the lives of people across the country and beyond. To do this effectively and fairly, the Home Office is committed to representing modern Britain in all its diversity, and creating a welcoming, inclusive workplace where all our people are able to bring their whole selves to work and perform at their best.
We are flexible, skilled, professional and diverse. We work to recruit and retain disabled staff and area Disability Confident Leader. We are proud to be one of the most ethnically diverse departments in the civil service. We are a Social Mobility Foundation top 75 employer.
New entrants are expected to join on the minimum of the pay band.
Applicants who are successful at interview will be, as part of pre-employment screening, subject to a check on the Internal Fraud Database (IFD). This check will provide information about employees who have been dismissed for fraud or dishonesty offences. This check also applies to employees who resign or otherwise leave before being dismissed for fraud or dishonesty had their employment continued. Any applicant's details held on the IFD will be refused employment.
For further information please see the attached notes for candidates which must be read before making an application.
Existing Civil Servants should note that some of the Home Office terms and conditions of employment have changed. It is the candidate's responsibility to ensure they are aware of the Terms and Conditions they will adopt should they be successful in application and should refer to the notes for candidates for further details.
Transfer Terms: Voluntary.
If you are invited to an interview you will be required to  bring a range of documentation for the purposes of establishing identity and to aid any pre-employment checks.
Please see the attached list of Home Office acceptable ID documents.
Any move to the Home Office from another employer will mean you can no longer access childcare vouchers. This includes moves between government departments. You may however be eligible for other government schemes, including Tax Free Childcare. Determine your eligibility at https://www.childcarechoices.gov.uk
Reasonable Adjustments
If a person with disabilities is at a substantial disadvantage compared to a non-disabled person, we have a duty to make reasonable changes to our processes. 
If you need a change to be made so that you can make your application, you should:
Contact Government Recruitment Service via HOrecruitment.grs@cabinetoffice.gov.uk as soon as possible before the closing date to discuss your needs

Complete the "Assistance Required" section in the "Additional Requirements" page of your application form to tell us what changes or help you might need further on in the recruitment process. For instance, you may need wheelchair access at interview, or if you're deaf, a language service professional
If you are experiencing accessibility problems with any attachments on this advert, please contact the email address in the 'Contact point for applicants' section.
Feedback
Feedback will only be provided if you attend an interview or assessment.
Working for the Civil Service
The Civil Service embraces diversity and promotes equal opportunities. As such, we run a Disability Confident Scheme (DCS) for candidates with disabilities who meet the minimum selection criteria.
The Civil Service also offers a Redeployment Interview Scheme to civil servants who are at risk of redundancy, and who meet the minimum requirements for the advertised vacancy.
Apply and further information
Once this job has closed, the job advert will no longer be available. You may want to save a copy for your records.
Contact point for applicants
Job contact :
Name :

Martin Beale

Email :

Martin.Beale@homeoffice.gov.uk
Recruitment team :
Email :

HOrecruitment.grs@cabinetoffice.gov.uk
Further information
If you feel that your application has not been treated in accordance with the recruitment principles, and wish to make a complaint, then you should contact in the first instance
HORecruitment.GRS@cabinetoffice.gov.uk. If you are not satisfied with the response that you receive, then you can contact the Civil Service Commission.