Customer Services Group - AO Operational Delivery Apprentice
Home Office
Apply before 11:55 pm on Monday 5th June 2023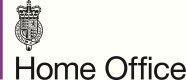 Details
GBP
Contract type
Apprenticeship
Business area
HO - Visas and Immigration
Type of role
Operational Delivery
Working pattern
Flexible working, Full-time, Part-time
Number of jobs available
100
Contents
Location
About the job
Job summary
Customer Services Group (CSG) brings together Asylum & Human Rights (A&HR), Transformation Asylum & Protection, Passports Citizenship and Civil Registration (PCCR) Visas Status & Information (VSI) and Customer Operations Service Support (COSS), Asylum Support, Resettlement and Accommodation (ASRA).
As a major operational part of the Home Office, we play a vital role in supporting the economy and cultural life of the United Kingdom.
For more information about working for the Home Office, please visit Home Office Careers website. 
Job description
This campaign is for Administrative Officer Apprentice (AO) vacancies across the majority of business areas within Customer Services Group.
Please refer to the candidate pack for more information on the recruitment process, support with applying and case studies from our colleagues already doing some of the roles we are recruiting for. 
 
Due to the scale of the campaign, we will be unable to ask your preference regarding the type of role we offer you. However as this is a generic campaign, the majority of roles on offer are similar. 
Additional roles, potentially in other business areas and locations within Customer Services may become available over the next 12 months or as the campaign progresses, so if you are interested in being an AO in Customer Services please do apply.
Where we are not in a position to offer post immediately, we will place candidates (who meet the standard) on a reserve list for up to 12 months. The reserve list will allow the rapid back-filling of those posts as they become vacant throughout the year. If you are offered an alternative role from those originally advertised in this campaign or offered a different location and you do not wish to accept this offer, you will remain on the reserve list and may be considered for one of the advertised roles whilst the list remains live.  
   
Different roles will require varying levels of office attendance, some roles offer hybrid working whilst others require 100% office attendance – please refer to the candidate pack for further information. 
 
The roles which you will be posted to will depend on the business need/priority at the time you gain full security clearance and pass pre-employment checks.  Postings will be staggered, and the timings will depend on the availability of accommodation/IT.
Training will be provided for all roles; part time and flexible working roles are available but for the majority of roles there will be an initial full time training requirement.
What is an Apprenticeship?
Apprenticeships are designed to strengthen capability in the Civil Service by developing skilled professionals in priority areas. They provide a unique opportunity to combine formal learning and development with on-the-job experience. The apprenticeship qualification is transferable across the Home Office.
Why apply for an Apprenticeship?
This apprenticeship offers you a fantastic opportunity to learn, earn and develop your skills. If successful, you will be joining over 280,000 people in the Operational Delivery Profession across Government who have the vital job of keeping the UK running and make a real difference to people's lives.
This role gives you an opportunity to:
Be in a position to positively affect some of the challenges facing the UK today
Gain nationally recognised qualifications including Level 3 Award in Operational Delivery
Develop a wide range of skills and experience that will prepare you for a career both inside and outside the Civil Service
Length of Apprenticeship
The apprenticeships will take up to 18 months to complete and you will serve a period of probation. You will join the Home Office on a permanent contract and will be appointed at AO grade.
We rely on diversity of culture and thought to deliver our goals. To ensure we can do that, we seek talented, qualified employees throughout our organisation, regardless of race, colour, sexual orientation, gender, gender identity and expression, nationality, religion, age, disability, marital status or any other protected characteristic.
Operational Delivery Apprenticeships
Becoming a Level 3 Operational Delivery apprentice is a fantastic opportunity (suitability and eligibility requirements apply). As an apprentice within Customer Services and the wider Civil Service, you'll have a first-rate opportunity of working in an energetic and transformative organisation while gaining an internationally recognised qualification.
Apprenticeships are work-based training programmes and apprentices spend 6 hours of their contracted hours undertaking off-the-job training with the support of their learning provider and Line Manager.
Requirements
You do not require any qualifications to apply for this Apprenticeship, however, if you hold GCSEs at Grade 9 to 4 or A to C or equivalent in Maths and English you must have already been awarded the qualification(s) and must be able to provide your certificate(s) at interview.
If you hold GCSE Grade 3 or D or equivalent in Maths and / or English, as part of your apprenticeship and to bring you up to Grade 4 or C standard or equivalent, you must also be willing to complete Functional Skills Level 2 qualifications in either or both of these subjects. To successfully complete these required elements, you will be provided with support from both your line management chain and the apprenticeship provider.
If you do not hold any GCSE qualifications as part of your apprenticeship and to bring you up to Grade 4 or C or equivalent standard, you must also be willing to complete Functional Skills Level 2 qualifications in either or both of these subjects. To successfully complete these required elements, you will be provided with support from both your line management chain and the apprenticeship provider.
Please note that we will also accept equivalent qualifications at the same level achieved from a wide range of formal academic and vocational training providers as determined by The Office of Qualifications and Examinations Regulation (Ofqual), including for example, qualifications obtained in Scotland or some BTEC and higher level NVQs. You must have already been awarded the qualification(s) and must be able to provide your certificate(s) at interview.
Person specification
Responsibilities will include but are not limited to:
Making well informed decisions for our customers
Providing support by undertaking a range of administrative tasks such as: file movement and tracking, logging correspondence, monitoring electronic inboxes, issuing letters and dealing with customer queries
Scanning and digitising of customer supporting evidence and updating relevant databases / files
Ensuring case files are decision ready for casework, appeals or removal processes
Telephone call handling / booking appointments
Escorting customers, conducting face to face identity interviews and facilitating language analysis interviews
Working closely with colleagues and contributing to maintaining a comprehensive database of freelance interpreters
Additional duties within the scope of the grade may vary dependant on business needs and the specific team where placed
Able to demonstrate sound interpersonal, communication and relationship-building skills and thrive working as part of a team
Committed to meeting the high standards of conduct and behaviour that is expected of a civil servant
Candidates are expected to be both flexible and adaptable as there may be a requirement to work across all departments, depending on business need.
Benefits
Learning and development tailored to your role
An environment with flexible working options
A culture encouraging inclusion and diversity
A Civil Service pension with an average employer contribution of 27%
Things you need to know
Selection process details
After submission of the first stage of your application you will be invited to complete a Civil Service Verbal Reasoning Test. If you successfully pass the test, you will be invited to complete the final stage of the application - which will be an interview.
Please complete the online test as soon as possible (within 24-48 hours is recommended), the closing date for the tests and full application form is 23:55 Monday 5 June. If you fail to complete the online test or submit the full application form before the deadline your application will be withdrawn.
Guidance for the test will be available when you are invited to take the test. The tests are administered online and accessed via the Civil Service Jobs website.
It is recommended that you do not complete the Verbal Reasoning Tests on a mobile phone or tablet.
If you are successful at the verbal reasoning test you will be invited to an Interview which will be on Strength-based questions.
Strengths are the things that you do regularly, do well and that motivate you. To find out more about strength based questions click here.
There is no expectation or requirement for you to prepare for the Strength-based questions in advance of the interview. It is important to remember that there are no right or wrong answers to Strength-based questions. Do not rehearse your answers because we are looking for your initial response reflecting on what you enjoy doing and what you do well. 
Sift and Interview dates
We will be interviewing in tranches and some interviews will take place before the campaign closes. Details of interviews will be notified to the candidates who have passed the verbal reasoning test as soon as possible after the test has been completed. 
The interview will be via a pre-recorded interview using Launchpad (virtual Interview). 
You will receive a link to complete a video interview and we will be asking you to video record your responses to pre-recorded questions. You will have 5 days to complete your interview once you receive the invite.

Although we would appreciate your co-operation submitting within the 5 days, we will try to exercise flexibility in offering you an alternative date/extension.

Please note - A full explanation of how the Launchpad interview will take place, will be provided to you. If you are invited for interview, you will be required to have access to a laptop (personal) with a working webcam and good Internet access. Please note that you will be required to show and upload photo identification. 
Further Information
For meaningful checks to be carried out, individuals need to have lived in the UK for a sufficient period of time to enable appropriate checks to be carried out and produce a result which provides the required level of assurance. You should normally have been resident in the United Kingdom for the last 3 years if the role requires CTC clearance, 5 years for SC clearance and 10 years for DV.  A lack of UK residency in itself is not necessarily a bar to a security clearance and applicants should contact the Vacancy Holder/Recruiting Manager listed in the advert for further advice.
Please be aware the levels of national security clearance are changing which may impact on the level needed for this role by the time of appointment. All efforts will be made to keep candidates informed of any changes and what that will mean in terms of vetting criteria. For more information please See our vetting charter
A reserve list may be created for other similar roles for a period of 12 months. Selection will be in merit order to fill the same role or similar roles with closely matching essential criteria and Success Profile elements without further assessment. If you refuse an offer for a role that was originally advertised, you will be removed from the reserve list and will not be considered for further roles within this application.
Please note: If you are currently an agency member of staff working within the Home Office, a contractor or contingent worker you can only apply for roles that are advertised externally, i.e. outside the civil service. If you are eligible to apply for a role, you are required to select yourself as an external applicant and not internal when submitting your application on Civil Service jobs. This will prevent any delays in pre-employment checks should you become successful in being made an offer of employment after the Interview stage.
Every day, Home Office civil servants do brilliant work to develop and deliver policies and services that affect the lives of people across the country and beyond. To do this effectively and fairly, the Home Office is committed to representing modern Britain in all its diversity, and creating a welcoming, inclusive workplace where all our people are able to bring their whole selves to work and perform at their best.
We are flexible, skilled, professional and diverse. We work to recruit and retain disabled staff and area Disability Confident Leader. We are proud to be one of the most ethnically diverse departments in the civil service. We are a Social Mobility Foundation top 75 employer.
New entrants are expected to join on the minimum of the pay band.
Applicants who are successful at interview will be, as part of pre-employment screening, subject to a check on the Internal Fraud Database (IFD). This check will provide information about employees who have been dismissed for fraud or dishonesty offences. This check also applies to employees who resign or otherwise leave before being dismissed for fraud or dishonesty had their employment continued. Any applicant's details held on the IFD will be refused employment.
For further information please see the attached notes for candidates which must be read before making an application.
Existing Civil Servants should note that some of the Home Office terms and conditions of employment have changed. It is the candidate's responsibility to ensure they are aware of the Terms and Conditions they will adopt should they be successful in application and should refer to the notes for candidates for further details.
Transfer Terms: Voluntary.
If you are invited to an interview you will be required to  bring a range of documentation for the purposes of establishing identity and to aid any pre-employment checks.
Please see the attached list of Home Office acceptable ID documents.
Any move to the Home Office from another employer will mean you can no longer access childcare vouchers. This includes moves between government departments. You may however be eligible for other government schemes, including Tax Free Childcare. Determine your eligibility at https://www.childcarechoices.gov.uk
Reasonable Adjustments
If a person with disabilities is at a substantial disadvantage compared to a non-disabled person, we have a duty to make reasonable changes to our processes. 
If you need a change to be made so that you can make your application, you should:
• Contact Government Recruitment Service via HOrecruitment.grs@cabinetoffice.gov.uk as soon as possible before the closing date to discuss your needs
• Complete the "Assistance Required" section in the "Additional Requirements" page of your application form to tell us what changes or help you might need further on in the recruitment process. For instance, you may need wheelchair access at interview, or if you're deaf, a language service professional
If you are experiencing accessibility problems with any attachments on this advert, please contact the email address in the 'Contact point for applicants' section.
Due to the size of the campaign, it will not be possible to provide candidates with feedback at either the Verbal Reasoning Test or Interview stage.
Please disregard the statement below concerning feedback.
Feedback
Feedback will only be provided if you attend an interview or assessment.
Working for the Civil Service
The Civil Service embraces diversity and promotes equal opportunities. As such, we run a Disability Confident Scheme (DCS) for candidates with disabilities who meet the minimum selection criteria.
The Civil Service also offers a Redeployment Interview Scheme to civil servants who are at risk of redundancy, and who meet the minimum requirements for the advertised vacancy.
Apply and further information
Once this job has closed, the job advert will no longer be available. You may want to save a copy for your records.
Contact point for applicants
Job contact :
Name :

Home Office Resourcing Centre

Email :

HORCCampaignTeamHMPOandUKVI@homeoffice.gov.uk
Recruitment team
Email :

hocandidates.grs@cabinetoffice.gov.uk