Deputy Director of the Border Strategy, Performance and Security Unit
Home Office
Apply before 11:55 pm on Sunday 11th June 2023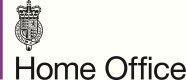 Details
GBP
Business area
HO - Migration and Borders
Working pattern
Flexible working, Full-time, Job share
Number of jobs available
1
Contents
Location
Belfast, Bristol, Cardiff, Durham, Glasgow, Liverpool, London, Manchester, Peterborough, Sheffield, Solihull
About the job
Job summary
The challenge
The Home Office is central to UK life. Tasked with keeping the nation safe from crime, terrorism and extremism, our work extends from devising drugs policies and ensuring the immigration system isn't abused, through to delivering an accountable policing service.
Our Migration and Borders Group is responsible for the UK's borders and migration, citizenship and asylum policies. Within this Group, the newly-formed Border Policy and International Migration Directorate (BPIM) leads on the development and delivery of our border strategy and policies.​
Job description
The role
Part of the BPIM, the responsibility of leading our Border Strategy, Performance and Security Unit is complex and high profile. With a team of 34 – planned to grow to 53 – in support, you will build the strong foundation of policies and processes that fuel the success of everyone at the Migration and Borders Group.
Your initial focus will be to establish an evidence-based vision for the border system. One that informs investment proposals and outlines choices for Ministers. ​Key focuses will be coordinating coherent cross-Home Office governance, sponsoring multi-agency border intelligence, and creating mechanisms that enhance our ability to drive reform.
It's something that calls for strong collaboration with other government departments, as well as partners like the Border Force, National Crime Agency and Joint Maritime Security Centre. As an influential figure behind our borders of the future, it will also cement your status as an innovator in public sector policy.
About you
Relevant border experience would help. But we are ultimately looking for an inspirational leader with a reputation for transformational change and positive cultures. You'll have the strategic nous to develop astute strategies and draw together robust policies – with the gravitas to put them into action.
A consummate collaborator, your ability to champion ideas will be vital to navigating our multi-stakeholder environment – and making them a reality.
In return, we can offer you an exciting career within one of the Government's most inclusive departments. With ongoing training and development opportunities, and a competitive benefits package, there is no limit to where your career will take you.
Person specification
It is essential that in your written application you give evidence, using examples, of proven experience in each of the essential criteria of the person specification. These responses will be developed and discussed with candidates invited for interview.
The successful candidate will need to demonstrate their knowledge, experience, capability and behavioural approach to a high standard against the following key criteria:
Essential Criteria
Strong leadership, able to foster a positive organisational culture that gets the best from a diverse team and to embed change
Ability to develop well evidenced strategic approaches, to draw together robust policy options, and then to proactively drive practical delivery.
Capacity to work collaboratively in a complex, multi-stakeholder environment both with operational partners internally and with policy colleagues across government
Excellent communication, networking and negotiating skills.
High levels of personal impact, able to interact confidently and credibly with Ministers and external stakeholders
Desirable Criteria
Borders policy or operational experience.
Benefits
Learning and development tailored to your role
An environment with flexible working options
A culture encouraging inclusion and diversity
A Civil Service pension with an average employer contribution of 27%
Things you need to know
Selection process details
Please follow the Job Advert instructions on the Civil Service Jobs website to apply online, no later than 23:55hrs on 11 June 2023.
Provide some basic personal information;
1.A CV - setting out your career history, highlighting specific responsibilities and achievements that are relevant for this role, including details where budgets and numbers of people managed, relevant achievements in recent posts, together with reasons for any gaps within the last two years;
2.A Statement of Suitability – (limited to 1250 words) explaining how you consider your personal skills, qualities and experience, provide evidence of your suitability for the role, with particular reference to the essential criteria in the person specification. 
3.Diversity Monitoring - as part of the online application process, you will be asked a number of diversity-related questions. If you do not wish to provide a declaration on any of the characteristics, you will have the option to select 'prefer not to say'. See the Civil Service Diversity and Inclusion Strategy: 2022 to 2025 (HTML) - GOV.UK (www.gov.uk) for more information.
It is essential that in your written application you give evidence, using examples, of proven experience. These responses will be developed and discussed with candidates invited for interview.
Failure to submit both a CV and Supporting Statement will mean the panel only have limited information on which to assess your application against the criteria in the person specification.
Please Note:
Shortlisted candidates will undertake a leadership assessment which will consist of psychometric tests and a virtual meeting with an assessor. Further to this candidates may be required to conduct a virtual Staff Engagement.
Both will be assessed along with the interview, which will include a presentation, this will be conducted either via video conference or in person in central London.
If you are shortlisted you will be provided with full details of the next stages of the selection and assessment process. Shortlisted candidates may also be required to meet with the Minister.
The final selection panel interview will be conducted either via video conference or in person in London at the Home Office (subject to current Government working guidelines).
Expenses incurred by candidates during the recruitment process will not be reimbursed by the Home Office except in exceptional circumstances and only when agreed in advance with the Home Office Resourcing Centre (HORC) Senior Civil Service (SCS) Recruitment Team.
Once you have submitted your application online it cannot be amended; only submit your application when you have completely finished. 
HORC SCS Recruitment Team will contact the candidates to advise them of the sift outcome. Full details of the assessment and selection process will be made available to the shortlisted candidates. Feedback is only provided if the shortlisted candidate has attended an interview.
Feedback will only be provided if you attend an interview or assessment.
This role has a minimum assignment duration of 3 years. An assignment duration is the period of time a Senior Civil Servant is expected to remain in the same post to enable them to deliver on the agreed key business outcomes. The assignment duration also supports your career through building your depth of expertise.

As part of accepting this role you will be agreeing to the expected assignment duration set out above. This will not result in a contractual change to your terms and conditions. Please note this is an expectation only, it is not something which is written into your terms and conditions or indeed which the employing organisation or you are bound by. It will depend on your personal circumstances at a particular time and business needs, for example, would not preclude any absence like family friendly leave. It is nonetheless an important expectation, which is why we ask you to confirm you agree to the assignment duration set out above.
Working for the Civil Service
The Civil Service embraces diversity and promotes equal opportunities. As such, we run a Disability Confident Scheme (DCS) for candidates with disabilities who meet the minimum selection criteria.
The Civil Service also offers a Redeployment Interview Scheme to civil servants who are at risk of redundancy, and who meet the minimum requirements for the advertised vacancy.
Apply and further information
Once this job has closed, the job advert will no longer be available. You may want to save a copy for your records.
Contact point for applicants
Job contact :
Name :

Rishi Bhalla

Email :

rishi.bhalla@homeoffice.gov.uk
Recruitment team
Email :

HORCSCSRecruitment@homeoffice.gov.uk