Home Office Intelligence - Immigration Enforcement - Source Development Unit - Manager/Controller
Home Office
Apply before 11:55 pm on Monday 4th December 2023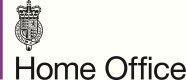 Details
AHW of approximately 38 - 40% is applicable on this role (see further information for more details).
GBP
Business area
HO - Immigration Enforcement
Working pattern
Flexible working, Full-time, Shift Working
Number of jobs available
1
Contents
Location
About the job
Job summary
Home Office Intelligence brings together a number of existing teams involved in the collection and analysis of border and immigration related intelligence. It delivers Intelligence Collection, Development, Analysis, Targeting (Data Analytics) and Watchlisting capabilities within the Home Office and to its partners across Government and Law Enforcement.
Learn more on the HO Intelligence careers page.
Job description
Home Office Intelligence has three Dedicated Source Units (DSUs) which are a standard feature for the lawful and effective management of Covert Human Intelligence Sources (CHIS) in compliance with the Regulation of Investigatory Powers Act 2000 (RIPA). The DSUs are supported by a central Source Development Unit (SDU) which supports the DSUs, provides a vital role in managing Source status drift for the department, and is currently transforming to take a more active role in CHIS recruitment.
The effective recruitment and management of CHIS generates high grade intelligence, maximises intervention opportunities and produces the strongest likelihood of meeting the department's strategic objectives and fulfilling its intelligence requirement.
The Source Development Unit currently sits within Home Office Intelligence, a new directorate bringing together Border Force Intelligence, Border Force International and Immigration Intelligence, created to provide a single strategic and operational lead primarily for all Border Force and Immigration Enforcement intelligence requirements and functions.
You will manage the Source Development Unit (SDU), based at Amadeus House. The SDU seeks to identify individuals who can provide further intelligence on organised immigration crime and current Home Office Intelligence priorities.
The SDU also acts as the single point of contact and advisor for the Home Office on matters relating to Human Intelligence Sources and Covert Human Intelligence Sources (CHIS), and is the statutory centre for records of CHIS deployments and use.
The SDU additionally provides administrative support to the DSUs and performs an important role in the risk assessment of CHIS operations by conducting comprehensive due diligence checks on behalf of the CHIS handlers.
Key functions of the SDU include:
• Identification and development of potential CHIS for the DSUs.
• Initial contact with prospective CHIS, and recording/dissemination of intelligence product.
• Providing vital administrative and research support to the DSUs.
• Managing the Source Champion network and CHIS awareness among internal and external operational partners through appropriate Source training and liaison.
• Providing a central point of contact for internal and external partners to facilitate CHIS referrals.
• Conduct research and due diligence on prospective CHIS enabling comprehensive risk assessment.
• Recording and coordinating CHIS taskings from internal and external partners.
Current transformation of the SDU is looking to move towards proactive recruitment of CHIS, and it is intended that you will attend specialist relevant training to manage this function, and be an accredited CHIS Controller to oversee CHIS recruitment activity.
This is an exciting role which requires a robust personality and the ability to work to tight time frames, often without direct supervision.
Expected posting length for the post is a minimum period of 2 years following the successful completion of the mandatory Advanced Source Controller Skills training programme.
This is a specialist post and only available on a full-time basis. There is a likely requirement to work flexibly, including some unsociable hours (public holidays, nights and weekend) and being on call.
Please be aware that on-call requires you to reside within a reasonable travelling distance to the office you are posted to. Reasonable distance is deemed as 90 minutes travelling time for London-region based post. 
You will also be required to complete and pass the Advanced Source Controller Skills training programme. Please note that this course is 3-4 weeks in duration, which may be residential.

There is likely to be additional specialised CHIS training requirement in relation to source recruitment for the candidate offered the role.

Please note that failure to complete or pass these requirements will mean that you have not met the requirements of the post and will be redeployed. 
Person specification
You will be required to:
• Demonstrate a good knowledge and understanding of RIPA 2000, CHIS Codes of Practice, Criminal Procedure and Investigation Act 1996 (CPIA), Human Rights Act 1998 (HRA), Data Protection Act 2018 (DPA) and the principles of General Data Protection Regulations.
• Oversee the administrative functions of the SDU in support of the DSUs and CHIS capability, including line management of SDU staff undertaking this work.
• Oversee the identification and recruitment of potential CHIS, including line management of SDU staff undertaking this work, in line with IE CHIS Standard Operating Procedures.
• As an accredited Controller, oversee SDU recruitment of CHIS for the DSUs, and provide Controller resilience to the DSUs.
• Actively promote awareness of source related capability in the Home Office by seeking out, engaging and educating both new and existing internal and external partners.
• Be responsible for maintaining the SDU's security standards.
• Promote a professional working environment by maintaining the highest standards of behaviour and integrity.
• Lead by example, and encourage staff to drive team performance, working innovatively, collaboratively and with respect.
Essential criteria
• Experience of working in an operational Law Enforcement role, in particular, Intelligence and/or Criminal Investigation.
• Experience of managing an operational team.
Desirable criteria
• Accredited Controller.
• Previous training in or experience of Source Management, including experience of the authorisation processes under RIPA 2000.
• Previous training in or experience of UK Immigration rules and legislation.
Licences
Valid UK manual driving licence.
Behaviours
We'll assess you against these behaviours during the selection process:
Communicating and Influencing
Making Effective Decisions
Working Together
We only ask for evidence of these behaviours on your application form:
Communicating and Influencing
Benefits
Learning and development tailored to your role
An environment with flexible working options
A culture encouraging inclusion and diversity
A Civil Service pension with an average employer contribution of 27%
Things you need to know
Selection process details
This gives us the best possible chance of finding the right person for the job, drives up performance and improves diversity and inclusivity.
As part of the application process, you will be asked to complete:

• CV detailing job history and skills 
• Statement of Suitability (Personal Statement) (maximum 500 words)
• Provide evidence of the Behaviour - Communicating and Influencing (250 words maximum)
Further details around what this will entail are listed on the application form.
The Statement of Suitability should be aligned to demonstrate your skills and experience for the role and how you meet the Essential Criteria as detailed in the job advertisement.  
For guidance on how to construct your Behaviour examples, you are encouraged to visit Civil Service Careers. Links –Behaviours 
For guidance on how to construct your Personal Statement, you are encouraged to visit Civil Service Careers. Links – Statement  

The sift will be held on the Behaviour - Communicating and Influencing and the Statement of Suitability (Personal Statement). 
However, if a large number of applications are received, the sift will be conducted on the Statement of Suitability (Personal Statement) only. 
The Statement of Suitability will be scored first for all candidates. Those who achieve the minimum pass score for the Statement of Suitability, will progress to a further sift where the lead Behaviour (Communicating and Influencing) will be scored. These candidates will therefore receive a sift score for both elements. Candidates who fail to meet the minimum pass score for the Statement of Suitability will not have their Behaviour scored and will therefore only receive a sift score for the Statement of Suitability.
If you are successful at sift stage, you will be invited to an interview which will be based on the Behaviours listed on the advert.
Sift and Interview dates
Sift is expected to take place week commencing 11th December 2023.
Interviews are expected to take place week commencing 22nd January 2024. 
We will try to meet the dates set out in the advert, however on occasions these dates may change.
Interviews will be carried out via video. Candidates will be required to have access to: 

A laptop (personal or work) with a working webcam

Good internet connection

Skype for Business/Microsoft Teams
PLEASE NOTE: Due to time constraints we may not be able to offer alternative interview date(s). It is therefore expected that candidates who are successful at sift stage will make themselves available during the above time frame given.
Further Information
For meaningful checks to be carried out, individuals need to have lived in the UK for a sufficient period of time to enable appropriate checks to be carried out and produce a result which provides the required level of assurance. You should normally have been resident in the United Kingdom for the last 3 years if the role requires CTC clearance, 5 years for SC clearance and 10 years for DV.  A lack of UK residency in itself is not necessarily a bar to a security clearance and applicants should contact the Vacancy Holder/Recruiting Manager listed in the advert for further advice.
Note for Candidates
Please ensure that all examples provided in your application are taken directly from your own experience and that you describe the examples in your own words. All applications are screened for plagiarism and copying of examples/answers from internet sources. If any is detected the application will be withdrawn from the process. Further action, including disciplinary action, may be considered in such cases involving internal candidates. Providing false or misleading information would be contrary to the core values of honesty and integrity expected of all Civil Servants. 
If you are currently an agency member of staff working within the Home Office, a contractor or contingent worker you can only apply for roles that are advertised externally, i.e. outside the civil service. If you are eligible to apply for a role, you are required to select yourself as an external applicant and not internal when submitting your application on Civil Service jobs. This will prevent any delays in pre-employment checks should you become successful in being made an offer of employment after the Interview stage.
Are these Reserved Posts for UK Nationals only?
UK nationals who hold dual nationality are able to apply for this reserved post. If a UK passport is not being presented, then candidates will need to provide alternative evidence of UK nationality in line with the Civil Service Nationality Rules.
Annual Hours Working Allowance
Annualised Hours Working (AHW) is an attendance system where staff work an agreed number of hours for the year rather than weekly conditioned hours.
You will be required to work flexibly on any day of the week, including weekends, nights, Public Holidays and the Privilege Day, and the hours may vary each week. Attendance may also be subject to change at short notice.
The rate payable under the AHW scheme is driven by business requirements and may vary depending on location. Your initial rate will be confirmed when you have started in post and will be paid as a percentage of your basic salary.  If a member of staff has agreed an annualised hours arrangement, this does not become a permanent or guaranteed right.  Annualised hours working is subject to changes in operational needs and managers can adjust, cease or suspend it, for operational or performance reasons. Annualised hours agreements are reviewed at least annually. The annualised hours year runs from 1 April to 31 March.  If an individual begins working on an annualised hours basis part way through the year, they will receive a part-year agreement and the Annualised Hours Allowance will be pro-rated for the remainder of the year to reflect that agreement.
If you transfer to a non-AHW post the requirement to work in accordance with the terms of the AHW policy will also end and you will move to standard Home Office Terms and Conditions.
The initial rate payable is approximately 38 - 40%.
Age: These are shift working roles and so you must be 18 years or over.
Personal Safety Training (PST)
These roles can be physically demanding and if successful you will be required to complete and pass specialist training including Personal Safety Training (PST) which develops skills in personal safety, arrest and restraint techniques. This demands physical activity and physical contact with delegates on the course. You will be required to complete a PST health declaration and, if necessary, attend a medical examination.  A formal offer will be conditional upon you being physically fit to undertake and pass the training.
Hybrid working 
Hybrid working enables employees to work partly in their workplace(s) and partly at home.  A hybrid working pattern may be available, where business needs allow. Applicants can discuss what this means with the vacancy holder if they have specific questions.
A reserve list may be held for a period up to 12 months from which further appointment may be made.
Every day, Home Office civil servants do brilliant work to develop and deliver policies and services that affect the lives of people across the country and beyond. To do this effectively and fairly, the Home Office is committed to representing modern Britain in all its diversity, and creating a welcoming, inclusive workplace where all our people are able to bring their whole selves to work and perform at their best.
We are flexible, skilled, professional and diverse. We work to recruit and retain disabled staff and area Disability Confident Leader. We are proud to be one of the most ethnically diverse departments in the civil service. We are a Social Mobility Foundation top 75 employer.
New entrants are expected to join on the minimum of the pay band.
Applicants who are successful at interview will be, as part of pre-employment screening, subject to a check on the Internal Fraud Database (IFD). This check will provide information about employees who have been dismissed for fraud or dishonesty offences. This check also applies to employees who resign or otherwise leave before being dismissed for fraud or dishonesty had their employment continued. Any applicant's details held on the IFD will be refused employment.
For further information please see the attached notes for candidates which must be read before making an application.
Existing Civil Servants should note that some of the Home Office terms and conditions of employment have changed. It is the candidate's responsibility to ensure they are aware of the Terms and Conditions they will adopt should they be successful in application and should refer to the notes for candidates for further details.
Transfer Terms: Voluntary.
If you are invited to an interview you will be required to  bring a range of documentation for the purposes of establishing identity and to aid any pre-employment checks.
Please see the attached list of Home Office acceptable ID documents.
Any move to the Home Office from another employer will mean you can no longer access childcare vouchers. This includes moves between government departments. You may however be eligible for other government schemes, including Tax Free Childcare. Determine your eligibility at https://www.childcarechoices.gov.uk 
Reasonable Adjustments
If a person with disabilities is at a substantial disadvantage compared to a non-disabled person, we have a duty to make reasonable changes to our processes. 
If you need a change to be made so that you can make your application, you should:
Contact Government Recruitment Service via HOrecruitment.grs@cabinetoffice.gov.uk as soon as possible before the closing date to discuss your needs

Complete the "Assistance Required" section in the "Additional Requirements" page of your application form to tell us what changes or help you might need further on in the recruitment process. For instance, you may need wheelchair access at interview, or if you're deaf, a language service professional
If you are experiencing accessibility problems with any attachments on this advert, please contact the email address in the 'Contact point for applicants' section.
Feedback
Feedback will only be provided if you attend an interview or assessment.
Nationality requirements
Open to UK nationals only.
Working for the Civil Service
The Civil Service embraces diversity and promotes equal opportunities. As such, we run a Disability Confident Scheme (DCS) for candidates with disabilities who meet the minimum selection criteria.
The Civil Service also offers a Redeployment Interview Scheme to civil servants who are at risk of redundancy, and who meet the minimum requirements for the advertised vacancy.
Apply and further information
Once this job has closed, the job advert will no longer be available. You may want to save a copy for your records.
Contact point for applicants
Job contact :
Name :

Home Office Resourcing Centre

Email :

HORCCampaignTeamHOIntel@homeoffice.gov.uk
Recruitment team
Email :

HOrecruitment.grs@cabinetoffice.gov.uk
Further information
If you feel that your application has not been treated in accordance with the recruitment
principles, and wish to make a complaint, then you should contact in the first instance
HORecruitment.GRS@cabinetoffice.gov.uk. If you are not satisfied with the response that you receive, then you can contact the Civil Service Commission