Deputy Director - Head of Interpersonal Abuse Unit
Home Office
Apply before 11:55 pm on Sunday 10th December 2023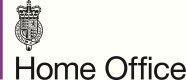 Details
GBP
Business area
HO - Public Safety Group - Tackling Exploitation and Abuse Directorate (TEAD).
Type of role
Senior leadership
Working pattern
Flexible working, Full-time, Job share
Number of jobs available
1
Contents
Location
About the job
Job summary
The Home Office is one of the original great Departments of State. As such it is constantly evolving to ensure that it keeps pace with the changes in the communities it serves and that the people who work for the Home Office reflect the make-up of those communities, while having the up-to-date skills required to contribute effectively progressing policy objectives.
The Public Safety Group's mission is to keep citizens safe, cut crime, protect the vulnerable and reform police, fire and rescue services to improve their efficiency and effectiveness. Within the Public Safety Group sits the Tackling Exploitation and Abuse Directorate (TEAD). ​
TEAD works to prevent and tackle cases of exploitation and abuse. We work to support victims and drive changes in industry. The Directorate works collaboratively with other organisations to ensure there is a framework in place to deliver the support required to protect individuals and tackle these issues across the UK. The work of the directorate spans six units, encompassing some of the most challenging policy areas in the Home Office and attracting significant political and media interest. ​
We have responsibility for driving forward policy on critical threats such as Modern Slavery, Child Sexual Exploitation, Domestic Abuse and Violence Against Women and Girls, preventing and protecting individuals from becoming victims as well identifying and eliminating the conditions that give offenders the opportunity to commit such offences. ​
Our SMT are incredibly proud to be leaders in this directorate and of the hugely professional and dedicated staff who strive to deliver work which looks at protecting and supporting the most vulnerable in society. What gets us out of bed every morning is knowing we're working on an agenda which has such enormous potential to make a difference.
 The Interpersonal Abuse Unit leads on Violence against Women and Girls (VAWG) policy and strategy, including domestic abuse and the statutory domestic homicide review process, sexual violence, 'honour'-based abuse, forced marriage and female genital mutilation, stalking, harassment, online-facilitated VAWG and the implementation of the Domestic Abuse Act (2021). The role also includes any relevant legislative programme, administrative oversight of the Domestic Abuse Commissioner and her office, an independent entity, and senior leadership of the Operation Soteria joint team, which is working to rollout a new model for the investigation of rape to all 43 police forces.
Job description
Leadership and line management
This role has lead responsibility for managing and leading a high-performing unit within the Tackling Exploitation and Abuse Directorate, one of several directorates within PSG. The postholder will be responsible for managing a budget of c£53m and leading c.55 staff of whom six are direct reports.
The postholder will be responsible for the leadership of one of the most high profile policy agendas in Government.  They will need to regularly engage with Ministers and Secretaries of State as part of this leadership.
Stakeholder engagement
The postholder will be responsible for engagement with a range of specialist organisations, police forces and government departments.  Engagement will be at a very senior level – often CEO, Chief Constable and Ministerial.  They will be expected to build productive and trusted relationships quickly, and deliver through them.
Policy and strategy development and delivery
IAU is responsible for the delivery of the Home Office commitments in the Tackling VAWG Strategy, Tackling Domestic Abuse Plan and cross-government Rape Review, including Operation Soteria.  The Unit is also responsible for monitoring the implementation of cross-government commitments in the Tackling VAWG Strategy and Tackling Domestic Abuse Plan. This includes leading a governance programme and PPM function within the unit.
Leadership of a legislative programme including implementation of the Domestic Abuse Act (2021), oversight of the Public Sexual Harassment Bill, and, if relevant, measures in any upcoming legislation in the fourth session.  
Strategic oversight of budget, commercial activity and finance
The unit holds c90 grants, ranging from small grants to highly specialist service providers, to national helplines and multi-million pound initiatives. 
Contribution to the corporate leadership of the Tackling Exploitation and Abuse Directorate and the Public Safety Group.
Person specification
This is a demanding and high profile role which involves working with a range of partners across the Home Office at Ministerial and senior official level and with colleagues from a wide range of other government departments.  The post holder will be expected to be able work with significant autonomy, often representing the Directorate, Group and Department at a senior level.
Essential Criteria:
The ability to deliver at pace against a backdrop of uncertainty and continual change while continuing to set a compelling vision and motivate others to work towards a common goal.
Comfortable making decisions and setting direction without having the full picture; applying knowledge and experience to reduce ambiguity.
Strong leadership skills (both at team level; at scale; and across systems) and evidence of inspiring and developing people to enhance performance and delivery.
Excellent strategic thinking, problem-solving, and decision-making skills. The ability to do this in real-time and in high pressured environments and ensuring novel and creative solutions to complex problems can be developed and evaluated at pace, deploying resources where they are most needed.
Policy skills with the credibility to gain the trust and confidence of Ministers and senior stakeholders, building strong networks of influence, and the ability to operate under regular political, public and media scrutiny whilst retaining good judgement.
Stakeholder management skills, especially the ability to develop and maintain relationships with a range of external and internal policy and operational stakeholders and secure positive outcomes. Able to operate effectively with ministers, senior officials and local partners, in difficult regional, national, and international environments.
Drive and deliver a culture that emphasises continuous improvement, efficiency and value for money. Maintain a clear focus on maximising resource efficiency, continually questioning the value of activities against strategic priorities
Desirable Criteria:
Experience of working in a fast-paced, high profile policy area.
Understanding of the criminal justice system, VAWG or Domestic Abuse policy.
Benefits
Learning and development tailored to your role
An environment with flexible working options
A culture encouraging inclusion and diversity
A Civil Service pension with an average employer contribution of 27%
Things you need to know
Selection process details
A CV - setting out your career history, highlighting specific responsibilities and achievements that are relevant for this role, including details where budgets and numbers of people managed, relevant achievements in recent posts, together with reasons for any gaps within the last two years.
A Statement of Suitability – (limited to 1250 words) explaining how you consider your personal skills, qualities and experience, provide evidence of your suitability for the role, with particular reference to the essential criteria in the person specification.
Feedback will only be provided if you attend an interview or assessment.
This role has a minimum assignment duration of 3 years. An assignment duration is the period of time a Senior Civil Servant is expected to remain in the same post to enable them to deliver on the agreed key business outcomes. The assignment duration also supports your career through building your depth of expertise.

As part of accepting this role you will be agreeing to the expected assignment duration set out above. This will not result in a contractual change to your terms and conditions. Please note this is an expectation only, it is not something which is written into your terms and conditions or indeed which the employing organisation or you are bound by. It will depend on your personal circumstances at a particular time and business needs, for example, would not preclude any absence like family friendly leave. It is nonetheless an important expectation, which is why we ask you to confirm you agree to the assignment duration set out above.
Working for the Civil Service
The Civil Service embraces diversity and promotes equal opportunities. As such, we run a Disability Confident Scheme (DCS) for candidates with disabilities who meet the minimum selection criteria.
The Civil Service also offers a Redeployment Interview Scheme to civil servants who are at risk of redundancy, and who meet the minimum requirements for the advertised vacancy.
Apply and further information
Once this job has closed, the job advert will no longer be available. You may want to save a copy for your records.
Contact point for applicants
Job contact :
Name :

Matthew Hibbert

Email :

matthew.hibbert@homeoffice.gov.uk
Recruitment team
Email :

HORCSCSRecruitment@homeoffice.gov.uk