Deputy Director Engagement and Internal Communications
Home Office
Apply before 11:55 pm on Tuesday 5th December 2023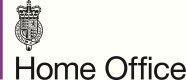 Details
GBP
Business area
HO - Migration and Borders
Type of role
Operational Delivery
Working pattern
Flexible working, Full-time, Job share
Number of jobs available
1
Contents
Location
Belfast, Cardiff, Dover, Glasgow, Liverpool, Manchester, Sheffield
About the job
Job summary
The Background:
As one of the original great Departments of State, the Home Office has one of the most challenging jobs in government. Its mission is fundamentally important: to keep Britain's streets safe and its borders secure. The Home Office leads on immigration and passports, drugs policy, crime policy, counter-extremism and counterterrorism and works to ensure visible, responsive, and accountable policing in the UK. These issues are at the heart of the Government's agenda, with significant challenges that can change rapidly in a global context. This makes it one of the most exciting and stimulating Departments to work in.
Customer Services is a recently established capability, playing a key role within the Migration and Borders System. Customer Services has typically over 13m customers annually, with a workforce of over 14,000 across its legacy constituent business units including: Asylum & Human Rights, Visas and Citizenship (V&C), Her Majesty's Passport Office (HMPO), and the General Registrar Office (GRO). We take a customer-led approach to delivering services, whilst maintaining robust security controls at all times.
Within Customer Services sits Customer Operations Support Services (COSS) brings together over 3600 colleagues within 7 cross-cutting functions of Customer Services, including Engagement and Internal communications.
Job description
The role:
The Customer Services Engagement and Internal Communications team is a centralised team focused on improving the employee experience across Customer Services. There are eight key areas of delivery within the team: Employee Journey; Wellbeing; Communications; Leadership; Social Mobility; Culture; Diversity & Inclusion and Operational Delivery Profession. The role of colleagues working in Engagement and Internal Communications is to ensure all colleagues within Customer Services have the best employee experience, improving morale and wellbeing, developing great leaders and providing development opportunities – all resulting in less attrition and higher productivity.
We are a diverse organisation serving diverse communities, respect is one of our key values and equality and inclusion are at the heart of our organisation.
Our Customer Services collective vision is to place our customers' needs at the centre of what we do, being adaptive, responsive, and respectful. Our focus is to deliver the One Home Office outcomes, be efficient, outcome focused and forward looking. We will enable and empower our people to deliver consistent and effective outcomes to meet our customers' needs.
Develop and maintain positive stakeholder relationships, building trusted partnerships, acting as an influential point of contact representing the Shared Operations internally and externally.

Provide effective and highly visible leadership to the CS Engagement and Internal communications teams, developing a high performing and motivated team, ensuring that it is an excellent place to work

Driving best employee experience, improving morale and wellbeing, developing great leaders and providing development opportunities.
Key Responsibilities:
This is a new, exciting, and demanding role that is a cornerstone of the new Customer Services model and vision: 'To deliver the government's priorities: place our customers' needs at the centre of what we do, being adaptive, responsive, and respectful at all times.'
Accountabilities for the Head of Engagement and Internal communication post holder include: 
You will lead to better align and support the delivery of our Engagement and Internal communications priorities; Lead on bringing together all engagement and communications activity from across all areas of CSG and give a combined view of Customer Services. Deliver E&IC services coordination in a joined up, holistic and outcome-focused way across our team, COSS, and the Capability.

Commit to supporting Home Office Vision and Values by enabling a workplace culture where everyone feels able to bring their whole selves to work and by taking action to support the business to achieve a shift towards increased diverse representation.

Work proactively to instil a culture of productivity, efficiency, and good governance, and realise efficiency savings, headcount reductions and / or productivity benefits from investment in the business area.

Provide a consistent and balanced offer for our people, bringing together our approach on wellbeing, development, and engagement.

Support people across my area of the business to implement the Engagement and People plan successfully and deliver outcomes for the Department, government and citizens.

Designing and delivering a coherent and compelling centralised approach to colleague engagement.
Person specification
Essential Criteria  
The successful candidate will need to demonstrate their knowledge, experience, capability and behavioural approach to a high standard against the following key criteria:
A proven track record of leading in a large and complex organisation, demonstrating ability to inspire and developing people and skills, to achieve strategic priorities.

Extensive experience of successful working with senior business stakeholders. You will demonstrate your ability to persuade, influence and secure the confidence of others; building trusted partnerships, acting as an influential point of contact representing the Shared Operations internally and externally.

Leadership experience and the ability to be able to foster a culture of continuous improvement to drive innovative solutions and positive outcomes. Inclusive leadership, fully able to harness the talents of the individuals and

teams, and

improving employee engagement and related employee satisfaction metrics.

Highly resilient, able to deal with ambiguity. Highly proactive and collaborative approach, excellent interpersonal and relationship building skills.

Reporting of business planning, workforce planning, financial management, forecasting and tracking reports with a supporting commentary regarding Opportunities, Risks, Issues and Over/Underspend, with recommendations being offered where applicable.

Oversee and deliver outcomes and benefits required against action plan, its enablers and other stakeholders, ensuring high-quality deliverables.

Proactively create and adapt the conditions and mechanisms required in the workplace that encourages active listening, authenticity and inclusivity.
Benefits
Learning and development tailored to your role
An environment with flexible working options
A culture encouraging inclusion and diversity
A Civil Service pension with an average employer contribution of 27%
Things you need to know
Selection process details
Please follow the Job Advert instructions on the Civil Service Jobs website to apply online, no later than 23:55hrs on Tuesday 5th December 2023.
Provide some basic personal information;
1.A CV - setting out your career history, highlighting specific responsibilities and achievements that are relevant for this role, including details where budgets and numbers of people managed, relevant achievements in recent posts, together with reasons for any gaps within the last two years;
2.A Statement of Suitability – (limited to 1250 words) explaining how you consider your personal skills, qualities and experience, provide evidence of your suitability for the role, with particular reference to the essential criteria in the person specification. 
3.Diversity Monitoring - as part of the online application process, you will be asked a number of diversity-related questions. If you do not wish to provide a declaration on any of the characteristics, you will have the option to select 'prefer not to say'. See the Civil Service Diversity and Inclusion Strategy: 2022 to 2025 (HTML) - GOV.UK (www.gov.uk) for more information.
It is essential that in your written application you give evidence, using examples, of proven experience. These responses will be developed and discussed with candidates invited for interview.
Failure to submit both a CV and Supporting Statement will mean the panel only have limited information on which to assess your application against the criteria in the person specification.

For further information on SCS careers and the application process, please see below:
Home Office SCS Further Information 
Home Office Senior Leaders - Home Office Careers 
Home Office SCS Application Process 
Applying for Senior Civil Service vacancies - Home Office Careers
Feedback will only be provided if you attend an interview or assessment.
This role has a minimum assignment duration of 3 years. An assignment duration is the period of time a Senior Civil Servant is expected to remain in the same post to enable them to deliver on the agreed key business outcomes. The assignment duration also supports your career through building your depth of expertise.

As part of accepting this role you will be agreeing to the expected assignment duration set out above. This will not result in a contractual change to your terms and conditions. Please note this is an expectation only, it is not something which is written into your terms and conditions or indeed which the employing organisation or you are bound by. It will depend on your personal circumstances at a particular time and business needs, for example, would not preclude any absence like family friendly leave. It is nonetheless an important expectation, which is why we ask you to confirm you agree to the assignment duration set out above.
Security
Successful candidates must undergo a criminal record check.
Working for the Civil Service
The Civil Service embraces diversity and promotes equal opportunities. As such, we run a Disability Confident Scheme (DCS) for candidates with disabilities who meet the minimum selection criteria.
The Civil Service also offers a Redeployment Interview Scheme to civil servants who are at risk of redundancy, and who meet the minimum requirements for the advertised vacancy.
Apply and further information
Once this job has closed, the job advert will no longer be available. You may want to save a copy for your records.
Contact point for applicants
Job contact :
Name :

Nicola Compton

Email :

Nicola.compton3@homeoffice.gov.uk
Recruitment team
Email :

HOrecruitment.grs@cabinetoffice.gov.uk