STAR - Homeland Security Analysis and Insight - Higher Operational Research Analyst (GORS)
Home Office
Apply before 11:55 pm on Wednesday 6th December 2023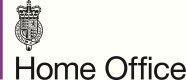 Details
Successful candidates will be eligible for an annual GORS RRA of £1,600.
GBP
Business area
HO - STARS - Home Office Analysis & Insight (HOAI)
Type of role
Analytical
Operational Research
Working pattern
Full-time, Part-time, Compressed Hours
Number of jobs available
1
Contents
Location
London - 2 Marsham Street (2MS)
About the job
Job summary
The first duty of the government is to keep citizens safe and the country secure. The Home Office is the lead government department for national security and counter-terrorism, and is therefore at the front line of this endeavour.
Over the last few years the threat posed by terrorism has changed. The UK has experienced several terrorist attacks, while foiling many others. The nature of the threat has changed, with an increase in Right Wing Terrorism globally. The counter-terrorism (CT) system has also had to respond to non-terrorist national security incidents, such as the Salisbury attack, Gatwick drone incident and the COVID-19 pandemic.
Homeland Security Group (HSG) is responsible for developing and coordinating the government's policy on a wide range of national security issues. Roles within HSG are fast-paced, high profile and impact daily on the safety and security of the UK.
As a result of increased demand, the unit is significantly growing. As such, we are recruiting a Higher Operational Research Officer to join the Homeland Security Analysis and Insight (HSAI) Unit: a multi-disciplinary team of around 90 social researchers, economists, statisticians and operational researchers embedded within HSG. Our work covers large-scale research projects to provide evidence and inform strategic thinking, as well as responsive analysis and briefing for policy teams. As a result, there will be a lot of scope to shape the role and the work of the team.
The Home Office is committed to being an inclusive employer with a diverse workforce. The HSAI Senior Management Team would like to encourage applications from people from all backgrounds, cultures and experiences. We particularly welcome applications from Black, Asian and Minority Ethnic candidates, as they are underrepresented across the analytical community.
Successful candidates will need to hold SC clearance prior to starting work, and will be required to apply for DV clearance after beginning the role.
Job description
The analysis of HSAI is largely driven by the overarching government strategy for counter-terrorism, CONTEST.
The aim of CONTEST is to reduce the risk to the United Kingdom and its interests overseas from terrorism so that people can go about their lives freely and with confidence. This is based on principles that reflect the UK's core values, the lessons we and others have drawn from the experience of terrorism to date, and the broader security principles set out in the National Security Strategy. The CONTEST strategy is based around four work streams:
Pursue: to stop terrorist attacks;
Prevent: to stop people from becoming terrorists or supporting terrorism;
Protect: to strengthen our protection against terrorist attack; and
Prepare: to mitigate the impact of a terrorist impact.
The post provides an exciting opportunity to deliver analysis on the threats from terrorism, and the government's response to it. 
Hybrid working enables employees to work partly in their workplace(s) and partly at home.  A hybrid working pattern may be available, where business needs allow.  Applicants can discuss what this means with the Vacancy Holder if they have specific questions.
Responsibilities
The role will include the following responsibilities: 
Working with the team's Senior Statistical Officers to conduct 'hands-on' OR work. This will include working directly with colleagues from across government and the private sector to deliver impactful analysis on a range of CT-related topics.
Working with non-OR colleagues/customers to identify and address their problems.
 
Taking responsibility for developing project plans and developing good working relationships with colleagues and managers.
Producing high-quality and robust analysis that has the maximum impact and influence across the CT system. 
Delivering presentations of OR and analytical work, appropriately tailored to a range of internal and external audiences, in order to promote the use of operational research within the Home Office and OSCT.
Person specification
As a member of HSAI's dedicated OR team, this role offers lots of opportunities to contribute to the CT evidence base and develop your OR skills within the unit. Analytical tasks in this area are often performed under high pressure, with significant impacts to national security policy, and it is important to be able to deliver convincing analysis rapidly and to explain the insights of your work to non-technical policy colleagues.
This role will be ideal for someone looking to strengthen their analytical skills and ability to deliver complex projects. It will also hone skills in problem structuring, building relationships with customers, as well as to give opportunities for project management.
Eligibility
This role is open to both external candidates who meet the requirements and existing Government Operational Research Service (GORS) members. If the latter, please indicate clearly on your CV that you are a current badged member of GORS and for which department you currently work. 
For external applicants, civil service badging is used to designate people presently employed in the Civil Service who meet the criteria for that profession at a particular grade level. If you have analytical skills but no formal Civil Service analytical profession badging, you are most welcome to apply. Successful applicants will become badged members of the profession. Applicants must meet the qualification requirements for the profession as set out below.
Essential criteria
Candidates must meet the qualification requirements for GORS (see 'qualifications' section below).
Knowledge and understanding of a wide range of problem archetypes expected of OR professionals, structuring and modelling approaches, and solution techniques and their appropriateness in different situations.
Experience of producing analysis in high pressure environments.

Ability to explain clearly and convincingly to senior officials the implications of analytical evidence for projects, and to clearly communicate the strengths and limitations of the techniques used to produce it.

Willingness to undertake DV clearance.
Desirable criteria
Demonstrating clarity about project objectives, managing expectations, establish timescales, and managing project resources.
Promoting OR team's reputation for professionalism and good service, and suggesting novel areas where OR can make a contribution.
Quality assuring professional work and ensuring that products are fit for purpose and used to best effect.
Recruitment and Retention Allowance (RRA)
Successful candidates will be eligible for an annual RRA of £1,600. This allowance is subject to review and could be reduced or withdrawn at any time.
Qualifications
To be eligible to apply to GORS, you should have at least a 2:1 in a numerate degree (the rule of thumb is that at least 50% of the studied modules must have mathematical content). Applicants with a 2:2 degree may be accepted, but they must show wider skills and experience relevant to government OR, or for instance, a Masters qualification in OR.
Applicants should provide details of the module titles and grades, and any research elements for qualifications.
Behaviours
We'll assess you against these behaviours during the selection process:
Delivering at Pace
Working Together
Communicating and Influencing
Seeing the Big Picture
We only ask for evidence of these behaviours on your application form:
Delivering at Pace
Working Together
Technical skills
We'll assess you against these technical skills during the selection process:
GORS: Knowledge and Application of OR Skills and Techniques
GORS: Achieving Impact with Analysis
We only ask for evidence of these technical skills on your application form:
GORS: Knowledge and Application of OR Skills and Techniques
Benefits
Learning and development tailored to your role
An environment with flexible working options
A culture encouraging inclusion and diversity
A Civil Service pension with an average employer contribution of 27%
Things you need to know
Selection process details
This gives us the best possible chance of finding the right person for the job, drives up performance and improves diversity and inclusivity.
As part of the application process, you will be asked to complete: 
A CV detailing job history/qualifications/skills

Provide evidence of the two behaviours - Delivering at Pace (lead) and Working Together (maximum 250 words each)

Provide evidence of the GORS technical skill - Knowledge and Application of OR Skills and Techniques (maximum 250 words)
Further details around what this will entail are listed on the application form.
For technical skills, please refer to: Government Operational Research Service (GORS) framework
The sift will be held on the behaviours and GORS technical skill.
The CV will be used to assess eligibility for the role however will not be scored.  Please state if you are an existing member of GORS and current department for which you work.  
However, if a large number of applications are received, the sift will be conducted on the lead behaviour - Delivering at Pace. Candidates who pass the initial sift will then be progressed to a full sift where the remaining behaviour and technical skill will be scored. 
Successful candidates will be invited to an interview which will consist of presentation/test, and technical skill and behaviour-based questions on all those listed in the advert. Further details will be provided before the interview.
Sift and Interview dates
Sift is expected to take place from 11th December 2023.
Interviews are expected to take place week commencing 8th January 2024.
We will try to meet the dates set out in the advert, however on occasions these dates may change. 
Interviews will be carried out via video. Candidates will be required to have access to:
A laptop (personal or work) with a working webcam

Good internet connection

Microsoft Teams
PLEASE NOTE: Due to time constraints we may not be able to offer alternative interview date(s). It is therefore expected that candidates who are successful at sift stage will make themselves available during the above time frame given.
Further information
For meaningful checks to be carried out, individuals need to have lived in the UK for a sufficient period of time to enable appropriate checks to be carried out and produce a result which provides the required level of assurance. You should normally have been resident in the United Kingdom for the last 3 years if the role requires CTC clearance, 5 years for SC clearance and 10 years for DV.  A lack of UK residency in itself is not necessarily a bar to a security clearance and applicants should contact the Vacancy Holder/Recruiting Manager listed in the advert for further advice.
A reserve list may be held for a period up to 12 months from which further appointment may be made.
Every day, Home Office civil servants do brilliant work to develop and deliver policies and services that affect the lives of people across the country and beyond. To do this effectively and fairly, the Home Office is committed to representing modern Britain in all its diversity, and creating a welcoming, inclusive workplace where all our people are able to bring their whole selves to work and perform at their best.
We are flexible, skilled, professional and diverse. We work to recruit and retain disabled staff and area Disability Confident Leader. We are proud to be one of the most ethnically diverse departments in the civil service. We are a Social Mobility Foundation top 75 employer.
New entrants are expected to join on the minimum of the pay band.
Applicants who are successful at interview will be, as part of pre-employment screening, subject to a check on the Internal Fraud Database (IFD). This check will provide information about employees who have been dismissed for fraud or dishonesty offences. This check also applies to employees who resign or otherwise leave before being dismissed for fraud or dishonesty had their employment continued. Any applicant's details held on the IFD will be refused employment.
For further information please see the attached notes for candidates which must be read before making an application.
Existing Civil Servants should note that some of the Home Office terms and conditions of employment have changed. It is the candidate's responsibility to ensure they are aware of the Terms and Conditions they will adopt should they be successful in application and should refer to the notes for candidates for further details.
Transfer Terms: Voluntary.
If you are invited to an interview you will be required to  bring a range of documentation for the purposes of establishing identity and to aid any pre-employment checks.
Please see the attached list of Home Office acceptable ID documents.
Any move to the Home Office from another employer will mean you can no longer access childcare vouchers. This includes moves between government departments. You may however be eligible for other government schemes, including Tax Free Childcare. Determine your eligibility at https://www.childcarechoices.gov.uk
Reasonable Adjustments
If a person with disabilities is at a substantial disadvantage compared to a non-disabled person, we have a duty to make reasonable changes to our processes. 
If you need a change to be made so that you can make your application, you should:
Contact Government Recruitment Service via HOrecruitment.grs@cabinetoffice.gov.uk as soon as possible before the closing date to discuss your needs

Complete the "Assistance Required" section in the "Additional Requirements" page of your application form to tell us what changes or help you might need further on in the recruitment process. For instance, you may need wheelchair access at interview, or if you're deaf, a language service professional
If you are experiencing accessibility problems with any attachments on this advert, please contact the email address in the 'Contact point for applicants' section.
Feedback
Feedback will only be provided if you attend an interview or assessment.
Nationality requirements
Open to UK nationals only.
Working for the Civil Service
The Civil Service embraces diversity and promotes equal opportunities. As such, we run a Disability Confident Scheme (DCS) for candidates with disabilities who meet the minimum selection criteria.
The Civil Service also offers a Redeployment Interview Scheme to civil servants who are at risk of redundancy, and who meet the minimum requirements for the advertised vacancy.
Apply and further information
Once this job has closed, the job advert will no longer be available. You may want to save a copy for your records.
Contact point for applicants
Job contact :
Name :

Home Office Resourcing Centre

Email :

HORCCampaignTeamCorporateEnablers@homeoffice.gov.uk
Recruitment team
Email :

HOrecruitment.grs@cabinetoffice.gov.uk
Further information
If you feel that your application has not been treated in accordance with the recruitment principles, and wish to make a complaint, then you should contact in the first instance
HORecruitment.GRS@cabinetoffice.gov.uk. If you are not satisfied with the response that you receive, then you can contact the Civil Service Commission.