Public Safety Group - Major Law Enforcement - Data Analyst
Home Office
Apply before 11:55 pm on Tuesday 12th December 2023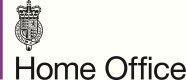 Details
GBP
Business area
HO - Public Safety Group - Emergency Services Mobile Communications Programme (ESMCP)
Type of role
Analytical
Architecture and Data
Working pattern
Full-time, Compressed Hours
Number of jobs available
1
Contents
Location
About the job
Job summary
Britain's emergency services work 24/7 to serve the public in some of the most dangerous and challenging situations. To help them do their job even better, the Emergency Services Mobile Communications Programme (ESMCP) is creating the next generation mobile communications network, including secure and resilient voice and broadband data services, which will be used by thousands of front line police officers, paramedics and fire-fighters. 
ESMCP is a pan-government, cross departmental, programme based within the Home Office having representation from the emergency services at both operational and departmental levels and has close working involvement from the suppliers of the ESN technology.
This new Emergency Services Network (ESN) is an exciting programme, delivering cutting edge technology which will directly impact people's lives. It will transform how our blue-light services respond to incidents, offering better mobile coverage and leading to faster response times. ESN will allow emergency service professionals to work together more efficiently and effectively when incidents and accidents occur by sharing data across the new digital network. The new network is dynamic and can take advantage of new technology as it develops, making sure that those doing the vital job of protecting the public and saving lives get the best and most modern communications tools available.
Job description
The Requirements Team has responsibility to act as a single source of truth around requirements, providing end-to-end traceability. The team supports demonstration to User Organisations about how/where their requirements are being delivered and maintains traceability evidence that suppliers have delivered their procured scope.
The post holder will support the programme by identifying potential issues such as duplication of programme scope and gaps in requirements delivery. They will enable the development of and undertake design and test assurance processes with individual projects, ensuring requirements traceability is captured at all stages from programme to project to supplier contracts.
It is required that all people working on ESMCP perform their roles according to the overarching principles and ways of working with suppliers and customers, and in line with the collaborative behaviours framework.
Person specification
The post holder will report to the Requirements Lead on the Programme, will be accountable for their own work and have responsibility for the following:
Design and run data quality queries of Requirements Management system.
Identify and resolve data integrity issues.
Upload supplier inputs, perform and develop quality checks before and after upload including data quality spot checks and upload validations.
Resolve data completeness issues with relevant stakeholders (suppliers or the ESN commercial team).
Identify potential issues (e.g., duplication of programme scope, gaps in requirements delivery) and escalate as appropriate.
Work with the Authority Design Assurance and Test Assurance teams to coordinate and run requirements reviews.
Day-to-day management of Requirements Management databases, owning the 'single source of the truth' for all requirements within the programme including change control and configuration management.
Design and develop regular reports for workstream and stakeholders.
Essential Criteria:
Experience of requirements management along with configuring and using database tools.
Excellent understanding of MS Excel (Intermediate to advanced) and Data Analytics.
Experience of designing and developing reports and detailed data analysis investigations.
Experience of continuous improvement and data led decision making.
Able to work as part of a high-performing team, ensuring quality output of own work and demonstrating an ability to adapt and be flexible in responding to changing priorities.
Able to work with diversified teams and to communicate within project at all levels and externally with suppliers and users in a non-technical manner.
A positive and proactive attitude with the ability to recommend and improve processes.
Organised, with attention to detail to maintain an organised information environment.
Desirable Criteria:
Technical knowledge about telecoms.
Experience of working in a major programme.
Behaviours
We'll assess you against these behaviours during the selection process:
Changing and Improving
Making Effective Decisions
Managing a Quality Service
Benefits
Learning and development tailored to your role
An environment with flexible working options
A culture encouraging inclusion and diversity
A Civil Service pension with an average employer contribution of 27%
Things you need to know
Selection process details
As part of the application, you will be asked to complete:
A CV (job history, qualifications, and skills)
Statement of Suitability (Personal statement), (1000 words maximum)
Further details around what this will entail are listed on the application form.
Please note your Statement of Suitability should be aligned to demonstrate how you meet the essential criteria as detailed in the job description.
The sift will be held on the Statement of Suitability. CVs will not be scored.
Successful candidates from the sift will be shortlisted for interview. The interview will be assessed using Strength-based questions and Behaviour-based questions using all listed behaviours.
Sift and Interview dates
The sift will take place week commencing from 14th December 2023.
Interviews will take place week commencing from 15th January 2024.
We will try to meet the dates set out in the advert. There may be occasions when these dates will change. You will be provided with sufficient notice of the confirmed dates.
Interviews will be carried out via video. Candidates will be required to have access to:
A laptop (personal or work) with a working webcam
Good internet connection
Microsoft Teams
Further details and instructions will be provided closer to the scheduled interview.
PLEASE NOTE: Due to time constraints we may not be able to offer alternative interview date(s). It is therefore expected that candidates who are successful at sift stage will make themselves available during the above time frame given.
Further Information
For meaningful checks to be carried out, individuals need to have lived in the UK for a sufficient period of time to enable appropriate checks to be carried out and produce a result which provides the required level of assurance. You should normally have been resident in the United Kingdom for the last 3 years if the role requires CTC clearance, 5 years for SC clearance and 10 years for DV.  A lack of UK residency in itself is not necessarily a bar to a security clearance and applicants should contact the Vacancy Holder/Recruiting Manager listed in the advert for further advice.
Please Note: The successful candidate will be required to hold or be willing to secure Security Check clearance.
Where business needs allow, some roles may be suitable for a combination of office and home-based working. Where this is the case, employees will be expected to spend a minimum of 60% of their working time in the office. Applicants can discuss any specific questions with the Vacancy Holder.
A reserve list may be held for a period up to 12 months from which further appointments may be made.
We often have similar roles available at different grades. If a candidate is suitable for a similar role or a lower grade than they have applied for, we may offer the candidate that role without the need for them to go through a further selection process.
Every day, Home Office civil servants do brilliant work to develop and deliver policies and services that affect the lives of people across the country and beyond. To do this effectively and fairly, the Home Office is committed to representing modern Britain in all its diversity, and creating a welcoming, inclusive workplace where all our people are able to bring their whole selves to work and perform at their best.
We are flexible, skilled, professional and diverse. We work to recruit and retain disabled staff and area Disability Confident Leader. We are proud to be one of the most ethnically diverse departments in the civil service. We are a Social Mobility Foundation top 75 employer.
New entrants are expected to join on the minimum of the pay band.
Applicants who are successful at interview will be, as part of pre-employment screening, subject to a check on the Internal Fraud Database (IFD). This check will provide information about employees who have been dismissed for fraud or dishonesty offences. This check also applies to employees who resign or otherwise leave before being dismissed for fraud or dishonesty had their employment continued. Any applicant's details held on the IFD will be refused employment.
For further information please see the attached notes for candidates which must be read before making an application.
Existing Civil Servants should note that some of the Home Office terms and conditions of employment have changed. It is the candidate's responsibility to ensure they are aware of the Terms and Conditions they will adopt should they be successful in application and should refer to the notes for candidates for further details.
Transfer Terms: Voluntary.
If you are invited to an interview you will be required to  bring a range of documentation for the purposes of establishing identity and to aid any pre-employment checks.
Please see the attached list of Home Office acceptable ID documents.
Any move to the Home Office from another employer will mean you can no longer access childcare vouchers. This includes moves between government departments. You may however be eligible for other government schemes, including Tax Free Childcare. Determine your eligibility at https://www.childcarechoices.gov.uk
Reasonable Adjustments
If a person with disabilities is at a substantial disadvantage compared to a non-disabled person, we have a duty to make reasonable changes to our processes. 
If you need a change to be made so that you can make your application, you should:
Contact Government Recruitment Service via HOrecruitment.grs@cabinetoffice.gov.uk as soon as possible before the closing date to discuss your needs

Complete the "Assistance Required" section in the "Additional Requirements" page of your application form to tell us what changes or help you might need further on in the recruitment process. For instance, you may need wheelchair access at interview, or if you're deaf, a language service professional
If you are experiencing accessibility problems with any attachments on this advert, please contact the email address in the 'Contact point for applicants' section.
Feedback
Feedback will only be provided if you attend an interview or assessment.
Working for the Civil Service
The Civil Service embraces diversity and promotes equal opportunities. As such, we run a Disability Confident Scheme (DCS) for candidates with disabilities who meet the minimum selection criteria.
The Civil Service also offers a Redeployment Interview Scheme to civil servants who are at risk of redundancy, and who meet the minimum requirements for the advertised vacancy.
Apply and further information
Once this job has closed, the job advert will no longer be available. You may want to save a copy for your records.
Contact point for applicants
Job contact :
Name :

Home Office Resourcing Centre

Email :

HORCCampaignTeamHSGPSGandMBG@homeoffice.gov.uk
Recruitment team
Email :

HOrecruitment.grs@cabinetoffice.gov.uk
Further information
If you feel that your application has not been treated in accordance with the recruitment principles, and wish to make a complaint, then you should contact in the first instance HORecruitment.GRS@cabinetoffice.gov.uk. If you are not satisfied with the response that you receive, then you can contact the Civil Service Commission.